News
Link Tank: J.K. Rowling Nearly Killed Off Ron Weasley
Ron Weasley, The Magicians, Super Bowl, and more in today's daily Link Tank!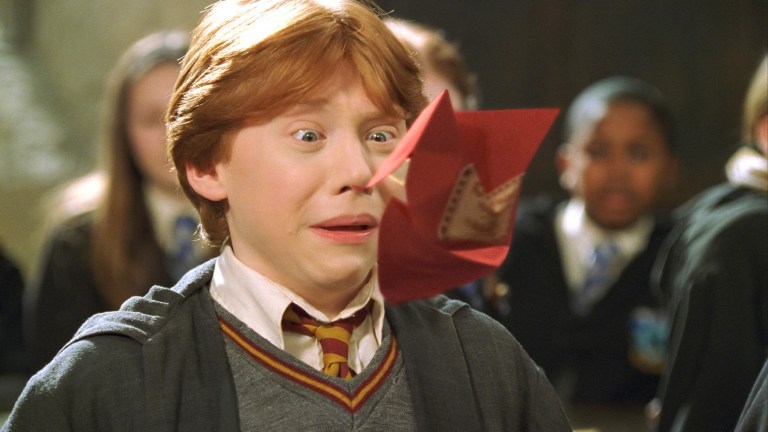 A recent study links air pollution with depression in 144 cities in China.
"There are only a few places in the world with a worse record of air pollution than large cities in China, where the occasional deep blanket of rolling smog force people indoors. The authors of a study released Monday in the journal Nature Human Behaviour believe that the dramatic nature of the smog that pervades some Chinese cities may contain an important lesson for us all: Air pollution is making people in China unhappy."
The women in Syfy's The Magicians elevate the fantasy show.
"In every aspect of Syfy's The Magicians, women hold positions of power—no matter the slight shading they were given at the start of the series as characters such as Quentin, Eliot and Penny took center stage—sometimes at the expense of their characterization. Alice, Margo, Julia, and Kady started out as love interests or comedic relief. Without the damnably obvious understanding that they could in fact be three dimensional human beings who loved, quipped, and powered through immeasurable adversity with nothing but unfairly earned perseverance and white-knuckled fortitude, the show ran the risk of being fun, but safe in its depiction."
GoFundMe has raised $150,000 for victim of Fyre Festival debacle.
"A pair of dueling Fyre Festival documentaries—one on Hulu and one on Netflix—are giving viewers a better idea of how a festival-turned-shitshow managed to so badly botch its spectacular promise of being one of the greatest events the world had ever known. While countless people were burned by the scam, Maryann Rolle's story was one that stayed with viewers. Now, a GoFundMe campaign trying to help right a wrong has raised more than $150,000."
Spotify is now testing artist blocking.
"Spotify aims to be the only music service you need for $10 a month by offering millions of songs with no adverts and unlimited skips. But one thing you can't do right now is stop artists you never want to hear from popping up in a playlist or radio stream. That's finally set to change, though, and your headphones will be free of their noise."
J.K. Rowling admitted that she nearly killed off Harry Potter character Ron Weasley.
"Author J.K. Rowling "seriously" considered killing off one of the core characters in the Harry Potter series, and the reason why is much more sinister than you might think. Rowling once admitted that she almost killed off Ron Weasley "out of sheer spite."
Here's how much Super Bowl tickets are going to cost this year.
"The Los Angeles Rams and the New England Patriots just punched their tickets to Super Bowl LIII, but thousands of people have already — and soon will be — clamoring for tickets of their own. If you want to be there at Mercedes-Benz Stadium in Atlanta on February 3, you'd better act fast."