News
Link Tank: In the Tall Grass Is Classic Stephen King Horror
In the Tall Grass, Star Wars: The Rise of Skywalker, Death Stranding, and more in today's daily Link Tank!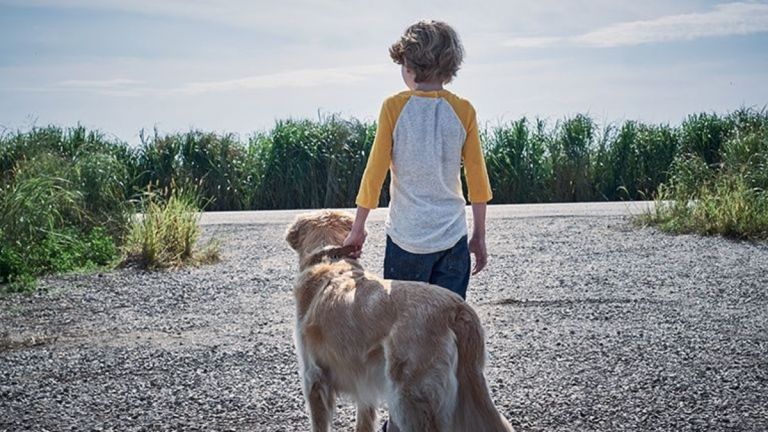 Here are the three reasons why a planet from the prequels may return in The Rise of Skywalker.
"For a thousand generations, the Republic and the Jedi Knights kept the peace in the galaxy, governing from the planet Coruscant. Since 1991, Star Wars fans have thought of Coruscant as a pivotal planet, a place filled with tons of history — and also a great cityscape for a good chase sequence. The prequel trilogy's most pivotal scenes happened on Coruscant, and now, as the Skywalker saga is set to end in Star Wars: The Rise of Skywalker, there's a strong argument that this film needs to check in on the famous planet. In fact, there are three compelling reasons why Rise of Skywalker will be incomplete with Coruscant. Here's why this planet still matters so much and why coming back to it in Episode IX could work."
ABC's new show Emergence featuring Allison Tolman is a captivating new mystery-drama.
"I'm going to admit my bias here right off the bat: I'm coming into this review as the mother of a daughter and someone who isn't the standard size four we see on most television shows. I love to see mystery and genre on my television screens, but I very rarely see a version of myself in the shows I love. Sure there are dozens of characters who I can relate to in some ways, either through their personality or past, but some one who physically looks like me and shared my life circumstances to some extent? It's still rare. So it's partially because I can truly see myself in the heroine that I enjoyed Emergence, the new mystery-drama that premieres next Tuesday on ABC."
Netflix original movie In The Tall Grass is a gross and peculiar Stephen King horror adaptation.
"When Stephen King makes cars, animals, housekeepers, diseases, or clowns scary, it somehow all makes sense. Those things can actually be scary. But grass? Grass isn't scary, right? Wrong."
Here's everything you need to know about the very mysterious video game Death Stranding.
Death Stranding is an enigma. Even though we're about six trailers in (and counting), it's borderline impossible to summarize Hideo Kojima's latest game-in-progress using a single sentence; there's time lords, Lovecraftian kaiju, alien Gerber babies, and Mads Mikkelsen is there. Kojima promises it'll be unlike any game that's come before it, and the hype only grows as more time without Death Stranding in the world goes by. Whether you're a Metal Gear head or not, everything we've seen suggests that it's going to seriously shake things up for the medium, based on Kojima's word and otherwise. As we get antsier waiting for Death Stranding to drop, we've gone down the rabbit hole to drum up anything we could confirm about Kojima's new project. Here's what we've got so far.
Here's why Game of Thrones star Sean Bean is tired of playing characters that die in movies.
"From his roles in films such as The Lord of the Rings: The Fellowship of the Ring (2001), Black Death (2010), and Patriot Games (1992)—not to mention his famously short (but quite memorable) part in the first season of Game of Thrones—Sean Bean has seen his characters killed off more than just a few times. It happens so often, in fact, that it has become a bit of a running joke for fans of the actor, and even Bean himself has addressed it. But now it looks as if the actor is finally done with death scenes, and his reasoning is actually pretty considerate to viewers."
Facebook has suspended tens of thousands of apps due to an ongoing company audit.
"Facebook has suspended "tens of thousands" of apps on the social network as part of a company audit into whether third-party developers have been mishandling users' personal information."