News
Link Tank: In the Shadow of the Moon Is an Ambitious Mystery
In the Shadow of the Moon, The SpaceX Starship, The Arrowverse, and more in today's daily Link Tank!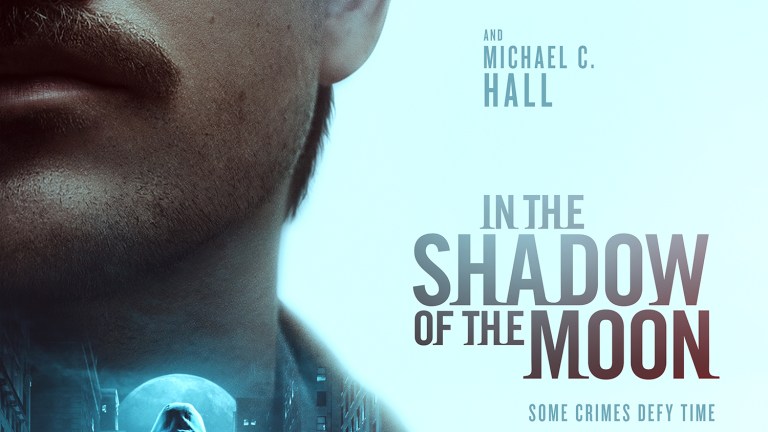 Here are thirty things that we have learned about SpaceX Starship after Elon Musk's big reveal.
"On a windy night at the Boca Chica launch facility in Texas, SpaceX CEO Elon Musk stood next to the Starship Mk.1, a 164-foot prototype of the ship designed to transport humans to Mars and beyond."
Here's why Osric Chau joining Crisis On Infinite Earths as scientist Ryan Choi is great news.
"TheCrisis on Infinite Earths news just keeps coming. The Arrowverse will be uniting characters and actors from over fifty years of DC television shows, and on top of that, they're finding time to add new characters to the mix. Last week, news broke that Osric Chau, best known for Supernatural and Dirk Gently's Holistic Detective Agency will be joining the massive crossover event as scientist Ryan Choi. This isn't just cool because it adds a new face to Crisis, but because it's something comic fans and even creators have been asking for for years."
Nearly 70 activists were arrested for stealing coal from one of New England's biggest coal plants.
"In late August, nine activists walked into the Merrimack Station in Bow, New Hampshire. They didn't seek approval or go through any security to enter the coal power plant. The group of activists, which included members of 350 New Hampshire Action, the Climate Disobedience Center, and Nonviolent Citizen Action, had one goal: remove some coal."
Netflix original movie In the Shadow of the Moon is an ambitious genre-bending thriller.
"Over the last few years, Netflix has trained its loyal subscribers to expect very little from its often middling, mostly ponderous science-fiction movies. As the mid-budget, non-horror genre film continues to fade from theaters, the streaming giant has taken upon the task of producing (and occasionally picking up from other studios) titles like Io, The Titan, Extinction, How It Ends, and Spectral. With a few exceptions, these dreary dystopian parables and wannabe mind-benders are benignly watchable, populated with familiar faces and passable special effects, but they're mostly empty, like stretched-out Black Mirror episodes with their brains removed. Most of all, they lack ambition." 
Here's the reason why classic novel The Great Gatsby isn't in the public domain yet.
"Copyright laws in America are incredibly complicated, especially for books. Though F. Scott Fitzgerald's Great American Novel The Great Gatsby was published in 1925, it won't enter the public domain until January 1, 2021. Why is that?"
An unpatchable flaw can now jailbreak and hack older iPhones.
"A security researcher claims to have discovered an unpatchable hardware-based iPhone vulnerability, which affects models from the 4s to the iPhone X and can pave the way for a new wave of iOS "jailbreaking."