News
Link Tank: Idris Elba Named Sexiest Man Alive
Idris Elba, Kylo Ren, Benedict Cumberbatch, and more in today's daily link tank!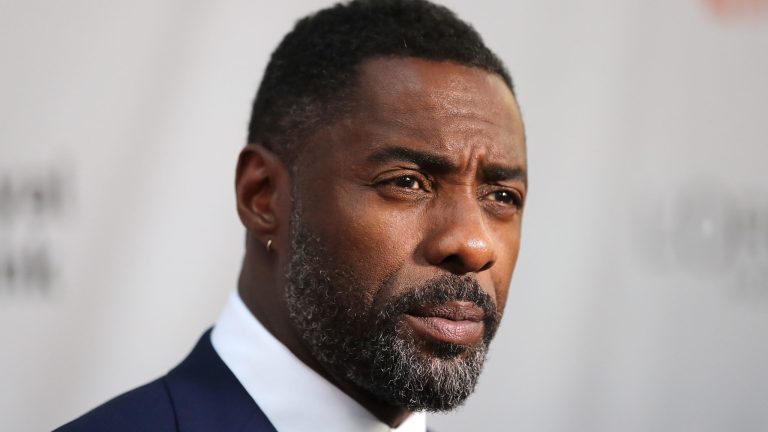 Here's why Kylo Ren will almost definitely die at the end of Episode IX.
"The most popular character in the new Star Wars movies is, without a doubt, Kylo Ren. There is literally no one who has strong feelings about The Force Awakensor The Last Jedi and also thinks Kylo Ren sucks. His narrative value is so universal it even applies to insane trolls who hate everything else about these movies. Kylo Ren has us all so bamboozled by his dark side Stockholm syndrome, that when Reylo ended-up being a thing, everyone was pretty much fine with it. That's why it's so sad is that Kylo Ren will very likely die in Star Wars: Episode IX."
Idris Elba has been declared People Magazine's Sexiest Man Alive.
Here's on election win we can all agree on: British smoke show Idris Elba has finally been named People Magazine's Sexiest Man Alive. The news is not shocking, especially to anyone with eyes, because Idris Elba has been a massive crush object ever since he landed stateside playing Stringer Bell on The Wire.
Benedict Cumberbatch has one Avengers: Infinity War regret. 
"Benedict Cumberbatch sat down with ​Uproxx and dished on his role as Doctor Strange in the last Avengers movie. After talking about how he'll be playing The Grinch in the upcoming Dr. Seuss animated feature, Cumberbatch revealed that he does have one big regret about Infinity War."
Microsoft Azure Maps gets public transit information.
"Microsoft's virtual assistant Cortana may soon leverage real-time transit information to provide helpful notifications about your commute. That information would come from the urban mobility data and analytics company Moovit, which on Tuesday announced plans to integrate its public transit data into Azure Maps as part of a new collaboration with Microsoft to help developers build better apps for commuters. Moovit is best known for its popular app of the same name, which combine crowdsourced data with public transit schedules to help users find the best bus, train, subway, or metro route."
Some varieties of Duncan Hines cake mixes are being recalled over possible salmonella contamination.
"After a summer filled with recalls, it seemed like the roll of sickness was slowing. But unfortunately it's time to check "used by" dates once again. The latest food you have to worry about betraying you is cake mix, which feels particularly unfair. There are four varieties of Duncan Hines cake mixes being recalled. ABC 7 reports that samples of the mix tested positive for salmonella that could be related to an outbreak that the Center for Disease Control & Prevention (CDC) and the Food and Drug Administration (FDA) are investigating. The recall includes the Classic White, Classic Butter Golden, Signature Confetti, and Classic Yellow mixes. Thus far, five people have reportedly fallen ill after eating the cake mix."
An AI developed by Californian-based scientists can spot Alzheimer's disease six years before doctors.
"An AI trained by Californian-based researchers is now capable of detecting the early signs of Alzheimer's Disease. The algorithm is able to pick up on early signs on an average of six years before human physicians are able to issue a diagnosis. The research team demonstrated that the neural network, once trained, was able to scan images of patient's brains and detect the presence of Alzheimer's on average 75.8 months prior to actual diagnosis."
Navy sailors who operated a nuclear reactor got busted for allegedly using and selling LSD.
"A probe of U.S. Navy sailors accused of distributing and using LSD is expanding. At least two men who worked in the nuclear reactor department on the USS Ronald Reagan aircraft carrier are reportedly facing a court-martial, and at least 12 others are said to be under investigation over the psychedelic drug."