News
Link Tank: Hyundai Reveals Walking Car Concept
Hyundai, Tidying Up with Marie Kondo, Game of Thrones, and more in today's daily Link Tank!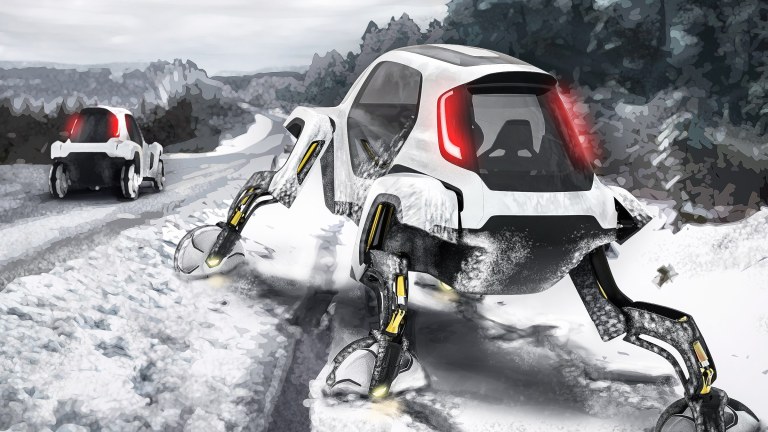 Psychologists approve of Tidying Up with Marie Kondo.
"It's fitting that Netflix released Tidying Up with Marie Kondo on the first day of a new year. In the series, Kondo, an organizing consultant and worldwide phenomenon, goes into messy homes and shares the principles of her highly praised "art of decluttering." Though she's not scientifically trained, her system resembles what psychology researchers recommend to boost well-being."
Not everyone is pleased with Mary Poppins' behavior in 1964's Mary Poppins.
"As the parent of a toddler who watches Mary Poppins at least once a week, there are a few things I know. (1) The 1964 Mary Poppins film is indeed practically perfect in every way, and (2) Mary Poppins herself is not a nice person. Now, it's debatable whether Mary Poppins is a person at all. She could be some ancient, eldritch being sent to spread chaos and madness among mortals. She might be an ange—or a Time Lord."
New evidence suggests that dogs reached North America over 10,000 years ago.
"The skeletal remains of three ancient dogs found buried in Illinois now represent the earliest evidence for the presence of domesticated dogs in the Americas. It's also the oldest known intentional burial of individual canines in the global archaeological record."
Hyundai has unveiled a walking car concept at press conference.
"The highlight of Hyundai's press conference was the announcement of its Elevate Ultra Mobility Vehicle concept. Coining the new UMV moniker, Hyundai claims to be developing the first vehicle that can traverse pretty much any environment."
Here's everything we know about the Game of Thrones prequel.
"As Game of Thrones approaches its eighth and final season, HBO and Thrones creator George R. R. Martin announced that, while the series may come to a close at the final battle, there are a lot more stories set in its imaginative world waiting to be told. Multiple spin-offs have been discussed, with five moving to the development stage, and one of those, a prequel, has officially been given the greenlight."
Americans are increasingly using ride-hailing apps.
"Americans are increasingly relying on ride-hailing apps such as Uber and Lyft to get from point A to point B, according to new data from the Pew Research Center. Thirty-six percent of US adults polled by the research firm in the fall of 2018 said they have used a ride-hailing service at least once, up from just 15 percent of Americans who said the same in late 2015."
The West Wing may be rebooted.
"It has been nearly 20 years since The West Wing made its television debut—and more than a decade since its finale aired. Yet fans of the award-winning political drama haven't quite gotten over the fictional D.C. Aaron Sorkin created, and still have a lot of questions. Is Jed Barlet alive and kicking? Are Josh Lyman and Donna Moss living happily ever after? Can C.J. Cregg still bust out "The Jackal" on demand? Does anyone care what happened to Mandy Hampton?"