News
Link Tank: How Zoe Bell Became Tarantino's Stunt Coordinator
Once Upon A Time In Hollywood, Universal Basic Income, Neil deGrasse Tyson, and more in today's daily Link Tank!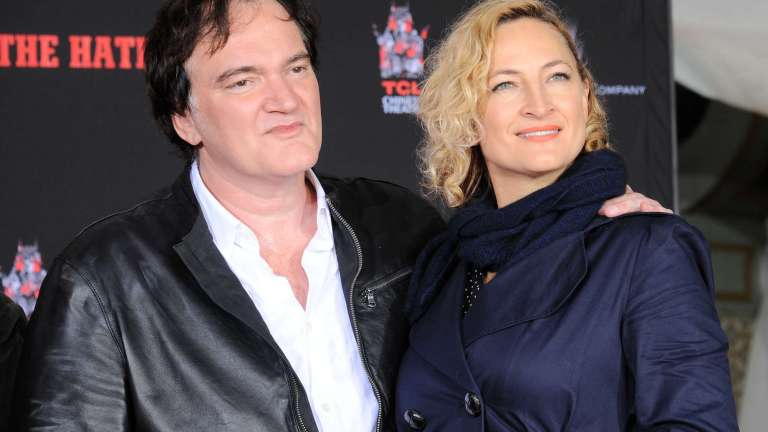 Here's how Universal Basic Income could positively impact mental health in the U.S.
"Johannes Haushofer, Ph.D. is an assistant professor of psychology and public affairs at Princeton University. He studies how money affects happiness and questions how we can "treat" the psychological consequences of poverty."
Neil deGrasse Tyson recently made a deeply insensitive tweet regarding gun violence in the U.S.
"In the aftermath of a horrific mass shooting, many people take to social media to share their thoughts and feelings. Some call on congress and politicians to do something about the scourge of gun violence. Others call out the President and his administration for fostering a culture of hate and racism. Still others bring up the issue of mental health and other societal ills that contribute to our culture of violence."
Greenland lost 12.5 billion tons of ice in record-breaking meltdown.
"After Greenland spent a good portion of July on fire, last week's heatwave similarly scorched the country's ice sheet, triggering a meltdown affecting roughly 60 percent of its surface. On Thursday alone, new data shows the ice shelf lost 12.5 billion tons to surface melting, its largest single-day loss in recorded history, the Washington Post reported."
Here's how Zoe Bell staged the Bruce Lee fight scene in Once Upon a Time in Hollywood.
"Zoë Bell has a Quentin Tarantino "filter." The stunt person and actor, who doubled Uma Thurman on Kill Bill and hung off a speeding, swerving car in Death Proof, knows how to translate the director's wild ideas and make them a reality. That skill came in handy on Once Upon a Time in Hollywood, where Bell finally assumed the role of stunt coordinator on one of Tarantino's films."
Here's how Lizzie Borden spent the rest of her life after being acquitted in court.
"Everyone knows that Lizzie Borden took an axe and gave her mother 40 whacks—and when she saw what she had done, she gave her father 41. That old jump rope rhyme has a few factual errors, actually: Abby Borden was Lizzie's stepmother, not her mother, and she was on the receiving end of 18 or 19 blows, while her father received about 11. And, not least of all, Lizzie was acquitted of the horrific murders in Fall River, Massachusetts."
An E3 website accidentally doxxed the contact information of over 2,000 journalists.
"The organizer behind the E3 gaming convention has messed up bad by accidentally leaking the contact information to more than 2,000 journalists who attended the show this year. For some reason, E3's public website featured a link to a spreadsheet containing the sensitive information, which includes email addresses, addresses and phone numbers for media members who attended the annual gaming show. The security flub was spotted by YouTuber and gaming writer Sophia Narwitz, who notified E3's organizer, the Electronic Software Association, about the spreadsheet."