News
Link Tank: How The Spanish Princess Takes On the Patriarchy
The Spanish Princess, The Rise of Skywalker, Infowars, and more in today's daily Link Tank!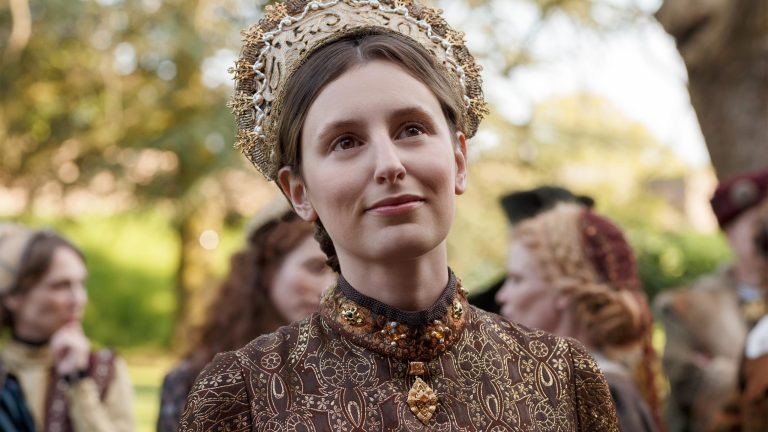 A new Star Wars: Episode IX theory explains the Rey-Palpatine connection.
"Ok, but seriously, who are Rey's parents? One new Star Wars: The Rise of Skywalker theory could explain Rey's complex identity and how she relates to the Skywalkers while also maintaining the reveal from The Last Jedi that her parents were "nobody." The theory also delves into how Palpatine plays such a vital role in the story."
Here's how Starz's The Spanish Princess takes on the patriarchy.
When the trailer for episode six of The Spanish Princess came out, I was excited because it was about to tackle one of Spain's most infamous female monarchs, Joanna of Castile, who became known to history as "Joanna the Mad."
Infowars founder Alex Jones has settled a lawsuit with the Pepe the Frog creator.
"InfoWars founder, conspiracy theorist, and tainted supplement pitchman Alex Jones has settled with artist Matt Furie, creator of the unfathomably widespread Pepe the Frog meme, for $15,000 after InfoWars used the image on an obnoxious poster it sold during the 2016 elections, Vice reported on Monday."
Here's how the season finale of Billions changes the direction of the show.
"After four seasons, the task of reinvention can become difficult for even a show as wily and nimble as Billions, the immensely satisfying Showtime series about money and power. Given the combative nature of the plotting, one might worry there are only so many ways to reconfigure the pieces on the chess board; certain acts of narrative deception, like setting up an elaborate business deal only to reveal it's a con all along, might lose their ability to shock. The foundational dueling protagonists, Paul Giamatti's tortured Attorney General Chuck Rhodes and Damien Lewis's vindictive hedge fund guru Bobby Axelrod, eventually must stumble over in exhaustion from all the ethically questionable scheming and word-soupy monologuing, right?"
Tony Stark's cabin from Avengers: Endgame is available on Airbnb.
"For fans who can't get enough of Avengers: Endgame, you can now book a weekend getaway in Tony Stark's own cabin, courtesy of Airbnb, Complex reports. And it looks (for the moment, anyway) that there are still some available dates this summer. According to Comicbook.com, this cabin is where Stark's family lived during the film, and where he came to say his goodbyes toward its conclusion."
NASA will test a safer, more powerful spacecraft fuel on June 24.
"When the next SpaceX Falcon Heavy rocket lifts off from the Kennedy Space Center later this month, it will be carrying a spacecraft fuel that's safer for humans, but also much more powerful than the fuel it replaces. NASA calls it Green fuel, and it could be what gets us to Mars."