News
Link Tank: How The Shawshank Redemption Became a Classic
The Shawshank Redemption, Rick and Morty, Jennifer Lopez, and more in today's daily Link Tank!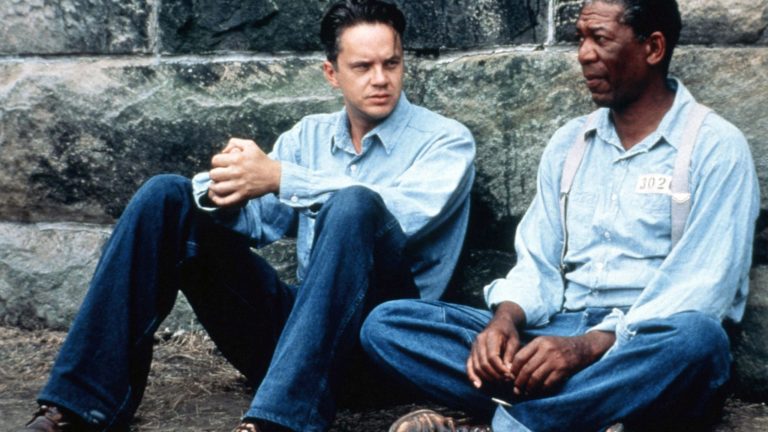 Here's why Rick and Morty fans won't forget the darkest moment from the show's second season.
"One of the most evocative moments in all of Rick and Morty deals with the very serious subject of substance abuse and its relationship with suicide. Somehow, Season 2, Episode 3 navigates these delicate topics in a neat 23 minutes of hilarious animated sci-fi featuring guest stars like Christina Hendricks and Patton Oswalt — it also led to one of the darkest Rick and Morty fan theories of all time."
Here's why the Academy Awards need a new category for stuntwork. 
"Though the big show is next weekend, this weekend will see two consecutive nights of celebration at the Creative Arts Emmys, which honor the lesser known categories and hardworking craftspeople of the television industry. It's a big deal for these artists, and the sheer amount of awards handed out by the Academy of Television Arts and Sciences puts the measly two dozen or so awards that the Academy of Motion Picture Arts and Sciences distributes to shame. Part of this is a matter of volume. There are simply more television programs than movies, are many more people working in television than in film. But the Emmys still beat the Oscars in how thoroughly they chose to honor people behind the scenes, and one category above all others that the Emmys celebrate should have a place on the Oscar stage: Stunts."
We now have an image of the second interstellar object on record.
"Last week, the Minor Planet Center announced that astronomers had tentatively discovered the second interstellar object on record—and now we have a picture of it."
How Jennifer Lopez was able to land a major cameo for her crime caper film Hustlers.
"Motherfucking Usher is here!" With those words, ecstatically shouted by Lizzo, Lorene Scafaria's Hustlers begins its most outrightly joyous scene, featuring one of the best cameos you'll see all year. Because, yes, motherfucking Usher is here, on screen, striding into the strip club, throwing hundred dollar bills in the air as his song featuring Young Jeezy, "Love in This Club," blares. Those, by the way, were actual Benjamins."
Here's how The Shawshank Redemption went from a box office bomb to a contemporary classic.
"When The Shawshank Redemption opened on September 23, 1994, director Frank Darabont and producer Liz Glotzer decided to drop by the Cinerama Dome in Hollywood. Like many directors, Darabont was interested to see how his newest film was playing with general audiences."
The US has moved to sanction shadowy hacking groups from North Korea.
"The US Treasury Department on Friday announced sanctions on three state-sponsored North Korean hacking groups for attacking US critical infrastructure. The same groups have also been stealing millions from the financial sector to fund the North Korean government, US officials claim."