News
Link Tank: How the Night King Messed Up His One Job
Game of Thrones, Avengers: Endgame, Anjelica Huston, and more in today's daily Link Tank!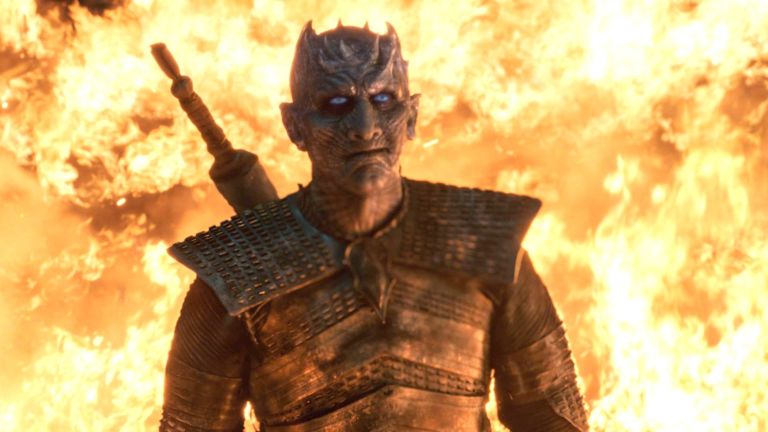 Asteroids and comets may have delivered water to Earth's surface.
"Over 70 percent of Earth's surface is covered in water, almost all of which is in the oceans. But where did all this water come from? Several hypotheses seek to explain how water arrived on our planet in the early days of its formation, including the idea that molecular water leaked out of hydrated minerals on Earth, and the possibility that asteroids and comets delivered water to Earth."
Anjelica Huston defended Roman Polanski and Woody Allen in an unfiltered interview.
"When interviewing a celebrity, you're never quite sure what you're going to get. Many interviews stay firmly in the safe zone, which softball questions and answers. Others are deeper profiles into the person behind the celebrity. And then there are those interviews where said celebrity is completely out of f-cks to give."
Radioactive carbon from nuclear tests has been found in the Mariana Trench.
"Scientists found a radioactive signature of atomic bomb blasts in crustaceans living in the ocean's depths, according to a new paper. Depressions like the Mariana Trench extend nearly four miles beneath the ocean's surface, and despite the formidable depths, are a host to a variety of organisms. And it turns out, some of those organisms have been consuming the radioactive leftovers from nuclear tests."
Facebook may have to create a privacy oversight committee as a part of its FTC settlement.
"It appears that Facebook isn't just facing a multi-billion dollar fine from the FTC regarding its mishandling of personal data. The social network may be forced to accept a federally-approved privacy official joining the company as well as creating a privacy oversight committee."
A major moment from the climatic battle in Avengers: Endgame was nearly removed.
"Although Avengers: Endgame clocked in at over three hours of intense action, we couldn't imagine the movie any other way. Judging by the fans' reactions and the number of tickets sold, the MCU film met the studio's expectations and perfectly concluded the Avengers series. But according to the writers of Endgame, Christopher Markus and Stephen McFeely, the huge battle scene toward the end almost went a little differently."
Here's why the Night King choked on Game of Thrones.
"Going into the third episode of Game of Thrones' final season, it was unclear if the Night King would live to fight another day. Given the stakes of the battle and the amount of firepower involved, there were many reasons to believe that the icy Big Bad with those bright blue eyes, who has been the main source of existential anxiety for the show's heroes for the last few years, would bite the dust in epic fashion."