News
Link Tank: How Nerd Culture Became Mainstream
Nerd Culture, iTunes, Neil Gaiman, and more in today's daily Link Tank!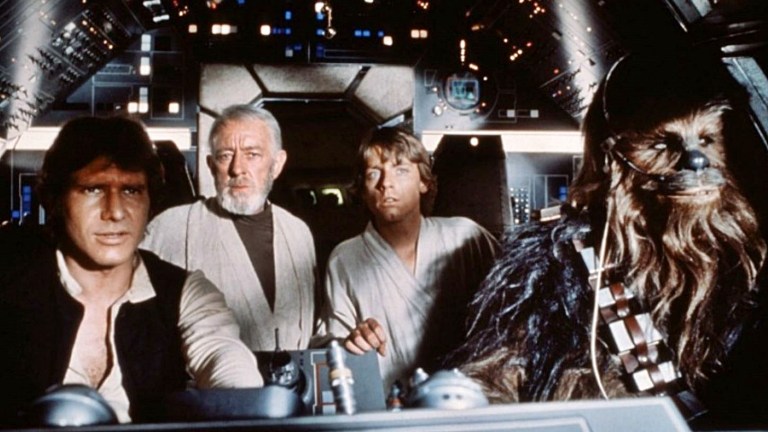 Here's how franchises like Marvel and Star Wars helped usher nerd culture into the mainstream.
"When Star Wars Episode IV – A New Hope flew into theaters in 1977, it was a revolutionary phenomenon that would soon alter the entertainment industry as it stood. Yet for all of the box office prowess, critical acclaim and paradigm-shifting power the series would go on to achieve, these movies couldn't escape the stigma of nerdiness. Despite Luke Skywalker's Force-wielding abilities, he couldn't cast off the perception that anything related to science fiction or comic books was inherently uncool."
Here's how Apple breaking up iTunes will be better for everyone.
"On Monday, Apple announced the imminent demise of one of its most famous and despised products, the all-encompassing entertainment manager iTunes. The application — which in recent years has spent its existence on my computer either closed or bouncing obnoxiously and for unknown reasons in my dock — was a relic of a different technological era, one in which people wasted countless hours of their lives re-entering track and artist names off of burned CDs."
Neil Gaiman shut down a troll on Twitter who was complaining about diversity on his new show.
"Author Neil Gaiman (and attendant fans) had the perfect response to a Twitter user who complained about the diversity shown in the first few minutes of Good Omens' TV adaptation. Welcome to the Internet in 2019, where anything that's not about you or your image of a thing is construed by a certain league of trolls as a direct attack by, I imagine, a dastardly multicultural queer lizard-person cabal bent on bettering representation in media.  This sounds like a rather exhausting way to go about one's day-to-day existence. We multicultural queer lizard people are everywhere, and it's useless to resist our agenda."
A new Stranger Things theory claims that Billy may be the next season's major antagonist.
"Netflix's Stranger Things Season 3 will be released in exactly a month, and we've got a homegrown theory about the new threat from the Upside Down that just might transform Hawkins' meanest, hottest lifeguard into a grotesque Cronenberg monster that eats people. Here's why."
2014 cult horror film The Babadook is now getting a Pride-themed blu-ray.
"The 2014 horror film The Babadook doesn't explore the sexuality of its title character, but on the internet, the dapper demon has grown into a queer icon. Now, Entertainment Weekly reports that Shout! Factory is releasing a limited-edition Blu-ray with a rainbow flag cover in honor of Pride Month."
Here's how 1997's Men In Black changed the Hollywood blockbuster formula.
"When most of us think of the original Men in Black, it's not that significant. It's a blip on the blockbuster scale. A film that used Will Smith at his prime, had a hit pop song in its credits, and spawned a few sequels. Watching it now though—over 20 years since its 1997 release, on the eve of a franchise reboot—and you come to appreciate the film in ways you never thought possible."
Here's how Rocketman broke the traditional musical biopic formula.
"It's appropriate, given Rocketman's central message of love and self-acceptance, that director Dexter Fletcher made it with his friends. The musical biopic about Elton John, using his music, his costumes, and moments from his life, had been in the works for more than a decade, and yet Fletcher's cast is almost entirely people he knows."