News
Link Tank: How Michael Sheen Became the Internet's Boyfriend
Michael Sheen, When They See Us, Breath of the Wild 2, and more in today's daily Link Tank!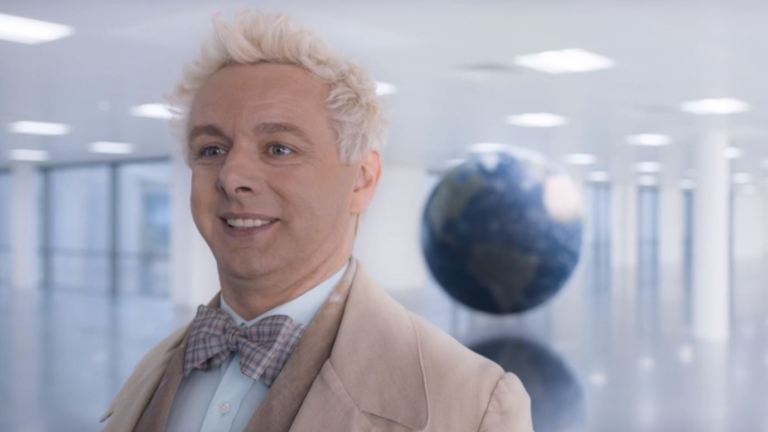 The teaser trailer for Breath of the Wild 2 secretly included a message about Ganondorf.
"It's been a week since Nintendo dropped the first short trailer for its The Legend of Zelda: Breath of the Wild sequel, but we're still finding clues in this densely packed teaser. The latest spoiler seems to explain what Ganondorf was up to during the previous game, and how he'll return in BotW 2. To figure it out, all fans have to do was decode a fictional language and translate some floating words in the teaser trailer. Easy, right?"
Here's how Michael Sheen became the internet's new boyfriend after his turn in Good Omens.
"Acclaimed Welsh actor Michael Sheen has become a focus of fan adoration after his turn as the angel Aziraphale in Good Omens. A month ago, I might've said that Sheen was an unlikely pick to be dating the entirety of the Internet. With a storied stage and screen career that stretches across the decades, he's the kind of prestige performer you expect to see showing up in award show profiles, not the latest meme."
Here's how cryptocurrency world is reacting to Facebook's big Libra announcement. 
"Facebook succeeded in at least one part of its new digital currency grand plan: Get a spotlight. Regulators in both the United States and Europe are already pushing for strong oversight — in one case, Rep. Maxine Waters is pushing for a moratorium on the plans entirely — and every newspaper, tech company and government on Earth is taking a magnifying glass to Facebook's newly announced ambitions. They're finding grandiose plans along with big unanswered questions."
Here's the most overlooked part of HBO's recent LGBT series Gentleman Jack.
"In the pages of her now-famous diaries thought to total more than four million words, Anne Lister describes walking the streets of Halifax, West Yorkshire in 1832. These same steps are recreated in HBO's latest series Gentleman Jack, about the latter half of the industrialist's fascinating life as the "first modern lesbian," toying with gender performance and defying assumptions of her capabilities. (She was the first woman recorded to collect land tax and was a prodigious land owner and entrepreneur, as well as a world traveler.) Lister's life is rife for fervent exploration; she was open about her sexuality during a time when she was framed as either eccentric by her friends or repugnant by her critics."
Central Park Five doc When They See Us is currently the most watched show on Netflix.
"On the night of April 19, 1989, white investment banker Trisha Meili was attacked and raped while jogging through Central Park. The case made global headlines, particularly after five African-American teenagers who came to be known as the Central Park Five were arrested and convicted of the crime, despite a lack of evidence. (They each confessed to being there, but all have insisted those admissions were coerced.)"
Amazon has acquired social network Bebo in order to build Twitch's eSports platform.
"Bebo, a social network launched in 2005 that was once the largest in the UK, has been acquired by Amazon's video game streaming platform Twitch in order to build the platform's eSports business and, specifically, Twitch Rivals – a series of competitive eSports events. As TechCrunch reports, the acquisition includes Bebo's 10 employees and its intellectual property. Amazon is thought to have paid $25 million for the company, beating competing offers from chat app Discord and social media giant Facebook, which apparently offered $20 million."