News
Link Tank: How Loki Can Come Back in Avengers: Endgame
Avengers: Endgame, Black Mirror, Hasan Minaj, and more in today's daily Link Tank!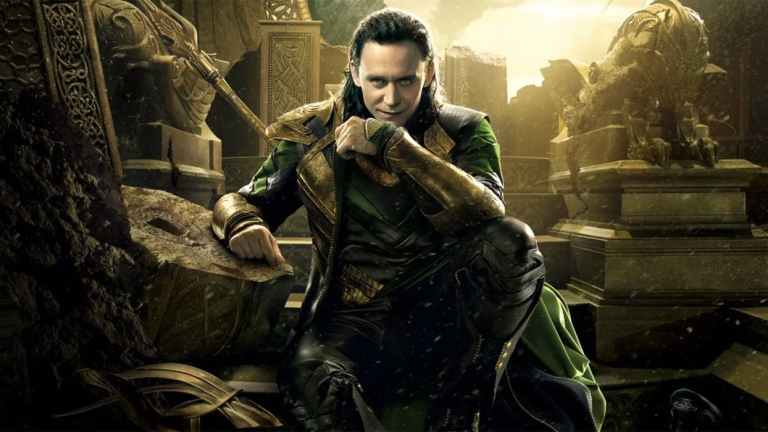 Here's a fan theory on how Loki may return in Avengers: Endgame.
"Loki is definitely dead in the Marvel Cinematic Universe, but with confirmed plans for a Loki-focused series on Disney's streaming service, his death can't be permanent, can it? We still don't know how Marvel plans to bring the Nordic God of Mischief back to life (assuming the show isn't just set in the past), but a new fan theory uses one of the most popular Avengers: Endgame rumors around to come up with a very convincing explanation."
Why is Spider-Man: Into The Spider-Verse underwhelming at the box office?
"Spider-Man: Into The Spider-Verse is one of the best Spider-Man movies to hit the silver screen. I'd argue that it just edges out the others to be the best and easily makes most people's top 5. It has been topping critics' best-of-superhero movie lists for 2018, beating the likes of Black Panther and Infinity War."
Three former MIT graduates have developed a new way to forecast weather.
"Three former MIT graduates have developed a new way of observing ground level weather patterns through the wireless networks in our phones and connected devices, creating the densest weather monitoring network on the planet."
Netflix has pulled an episode of "Patriot Act" at the behest of Saudi Arabia.
"Netflix is facing some backlash for pulling an episode of comedian Hasan Minhaj's Patriot Act after the Saudi Arabian government filed a complaint. The episode was dropped from Netflix's streaming service in the country for allegedly violating Saudi Arabia's vaguely worded, but broad anti-cybercrime law, according to The Financial Times, which was first to report the news."
Black Mirror Bandersnatch fails to be an interesting story.
"Ever since Beyoncé released her self-titled 2013 album on all online platforms with absolutely no warning, everyone's been keen on doing the last-minute surprise drop. Netflix, particularly Black Mirror, loves this format, and has gotten really good at hyping up something like their new Bandersnatch in a matter of days, so that it becomes essential to watch if you want to understand why all your friends are talking about killing dads and tugging earlobes."
Here are 15 people who almost play The Doctor on Doctor Who.
"British sci-fi TV series Doctor Who has had a long and storied history since it first premiered in 1963 (and its 2005 revival). Although its iconic protagonist, the Time Lord known only as "The Doctor," never seems to truly age, he has gone through quite a few changes in appearance and demeanor over his past 13 regenerations—most notably last year, when Jodie Whittaker, the Thirteenth and current Doctor, became the first woman to take on the lead role."
China has landed the Chang'e 4 lunar probe on the far side of the moon.
"The China National Space Administration (CNSA) has landed the Chang'e 4 lunar probe on the far side of the Moon, Chinese media reported on Wednesday night (Eastern Time)—marking the first time that any known spacecraft has made a soft landing on the Moon's more distant half."