News
Link Tank: How Legends of Tomorrow Subverts Toxic Masculinity
Legends of Tomorrow, Game of Thrones, China, and more in today's daily Link Tank!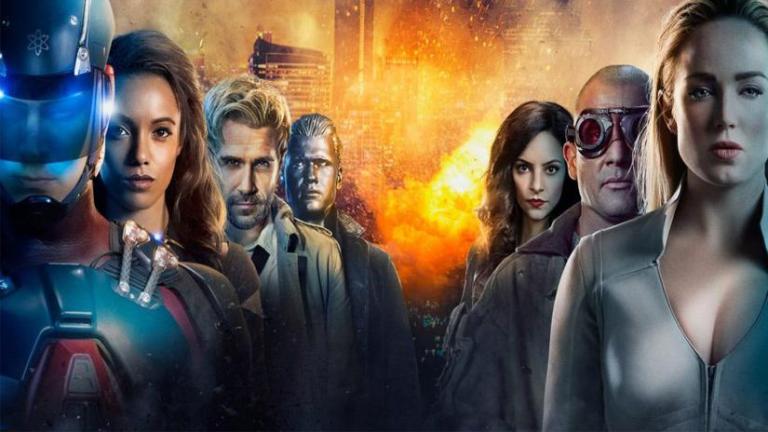 A study proves that polarizing echo chambers has an unexpected impact on political misinformation.
"The vast gap between liberals and conservatives is growing. This trend, known as political polarization, means that ideological extremes become more powerful and moderate voices lose influence — a trend that can, historically, create a threat to democracy. So-called political echo chambers — communities either in physical or digital space full of individuals who mostly agree with each other's political views — are a common scapegoat for deepening divisions. However, a study released Monday suggests these spaces can actually benefit the political process."
Here's how Legends of Tomorrow is subverting toxic masculinity at every turn. 
The CW's DC's Legends of Tomorrow is, simply put, one of the best shows on television right now. I know what you're thinking: "The neglected child of the Arrowverse? The one that spent its first season meandering around the timeline while a girl with wings talked about being a barista way too much?" Yes, that one. It's brilliant for a slew of reasons, from its ability to service nearly a dozen characters in satisfying and surprising ways week-to-week, to the fact that a recent episode involving Jane Austen and a werewolf ended with a spontaneous Bollywood musical number. Every episode is a breath of fresh air that brings utter joy to those of us burnt out on grimdark angst at every turn. I could go on about its virtues for a longtime, but today I'd like to talk specifically about how Legends of Tomorrow is dismantling toxic masculinity, one character at a time.
A 5,000 year-old grave reveals a mass murder of a family from the Bronze Age.
"All 15 people found in a Bronze Age mass grave in southern Poland were killed by a blow to the head, yet their bodies were buried together with great care and consideration. Genetic evidence now suggests these individuals were members of the same extended family—a finding that's casting new light on a tumultuous era in European prehistory."
Here's why Daenery's character arc feels completely unearned.
"Of the characters in Game of Thrones, Daenerys has had the most purely upward trajectory. She began the series a naïve girl, abused by her brother, but morphed into the Dragon Queen, who confidently conquered lands and amassed faithful followers. But with that rise has come the hardest fall, and the penultimate installment of the series finds Daenerys Targaryen consumed by anger and paranoia, turning into the Mad Queen that her ancestry has foretold."
A library in Cincinnati is lending help to the homeless.
"Libraries are rarely just book repositories. Many offer community services like classes, meeting rooms, and research assistance. But one lending library in Cincinnati is going above and beyond the usual expectations, providing aid to the homeless population in their area during normal business hours."
China is blocking all access to Wikipedia before anniversary of Tiananmen Square massacre.
"China appears to be blocking all access to Wikipedia after previously only censoring the Chinese-language editions of the online encyclopedia. The blocking started last month, according to an internet monitoring service operated by the Tor Project. Attempting to access any Wikipedia page from within the country, no matter the language, will now trigger a connection error."