News
Link Tank: How I Met Your Mother Has the Worst Series Finale
How I Met Your Mother, American Horror Story: 1984, Peaky Blinders, and more in today's daily Link Tank!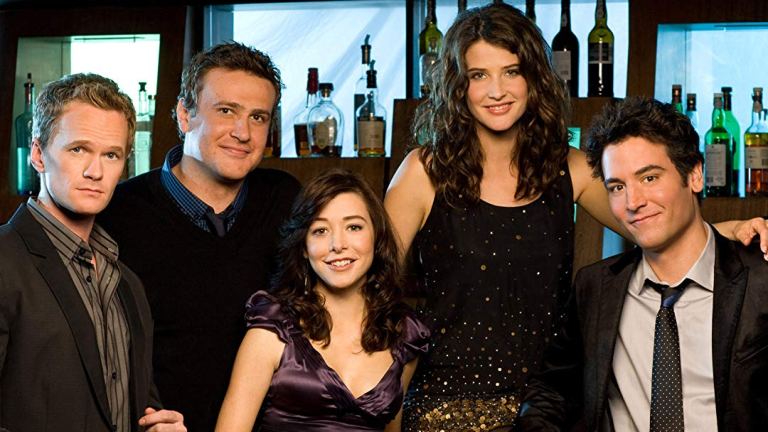 Here are three theories that you need to know for American Horror Story: 1984.
"The overarching theme of American Horror Story Season 9 thus far seems to be revenge, and Episode 3, titled "Slashdance," made that abundantly clear. The most intriguing of episode of the season so far, "Slashdance" was full of twists, turns, and shocking reveals. Montana is working with the Night Stalker and Nurse Rita — who is actually a psychologist named Donna Chambers — broke Mr. Jingles out of the mental institution. Just like that, Episode 3 may have completely altered the trajectory of AHS: 1984."
Here's why sitcom How I Met Your Mother has the worst series finale ever made.
"There is a constant battle on Twitter about which television show had the worst ending. It happens once every few weeks, and we all go through shows we think were bad, but why are we even trying to pretend like the answer is not How I Met Your Mother? For those of you who have never braved the world of Ted Mosby or Barney Stinson, let me take you on a journey."
Here's how NASA might rescue the Insight lander's trapped heat probe.
"Back in February, the heat probe of NASA's InSight lander didn't get very far while trying to tunnel a hole into Mars. It's been stuck ever since, but NASA has devised a plan in the hopes of getting the probe moving again."
Here's everything that you need to know before the fifth season of Peaky Blinders.
"It's been nearly two years since we last binged a new season filled with the violent exploits of Birmingham's most powerful crime family, and a lot of stuff has undoubtedly gone down in your life since then. So it might be difficult to remember exactly where things left off after Peaky Blinders Season 4. If you don't really feel like rewatching (it's only six episodes, but you do you!), we've put together this cheat sheet to help you as you hop into Season 5."
A towering 1771-Piece Yoda is leading a New LEGO Star Wars Collection.
This winter promises to be a busy one for fans of the Star Wars franchise. The Mandalorian, the first live-action Star Wars television series, arrives on the Disney+ streaming service on its launch day, November 12. A few weeks later, the ninth chapter in the theatrical series, Star Wars: The Rise of Skywalker, hits theaters on December 20. For LEGO fans, that means a fresh wave of new Star Wars sets to help you further immerse yourself in the space opera.
Here's everything that Microsoft has announced at its recent surface event.
"It was a busy morning in New York today as Microsoft unveiled a whole new passel of Surface devices that will arrive in time for the holiday season, and teased two innovative, dual-screen gadgets coming in 2020, as well as a number of accessories."