News
Link Tank: How Google's Jigsaw Will Detoxify the Internet
Google's Jigsaw, SpaceX, The Razzies, and more in today's daily Link Tank!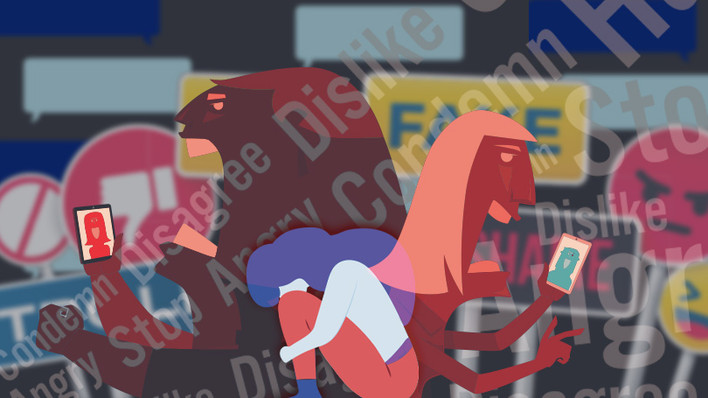 SpaceX is now testing the Starship Raptor Engine that is headed to Mars.
"Elon Musk is cranking up the heat. Work is underway at SpaceX's Boca Chica facility in Texas, where the company is preparing to test fire its Starship Raptor engine designed for use on a future Mars mission. On Friday, Musk shared new images of preparations ahead of the big test."
The Razzies are now being accused of being rigged.
"The Golden Raspberry Awards, known as the Razzies, has become an irreverent staple of awards season. The Razzies celebrate the worst in film, awarding prizes to Worst Film, Worst Actor, etc. and are largely considered to be goofy harmless fun, but recent accusations suggest that these raspberries may be far from golden. They may in fact be (wait for it) RIGGED!"
Scientists use Curiosity Rover to reveal nature of a Martian mountain.
"Scientists working with the Curiosity rover used a piece of its navigation equipment—an accelerometer like the one in your cellphone—in order to make an important measurement about Mars' mysterious geology. Curiosity is currently roving around Mount Sharp, a 5-kilometer-high (3-mile) mountain in the center of Gale crater. But it's unclear whether the mountain is the result of the crater once being filled in and losing matter to erosion, or whether the mountain is more like a large dune of deposited material. Curiosity doesn't possess a scientific instrument to determine the nature of the mountain—but it does have force-measuring navigation equipment. So the scientists got creative."
Here's how Google's Jigsaw will make the internet a less toxic place.
"The internet can feel like a toxic place. Trolls descend on comment sections and social media threads to hurl hate speech and harassment, turning potentially enlightening discussions into ad hominem attacks and group pile-ons. Expressing an opinion online often doesn't seem worth the resulting vitriol."
George R.R. Martin's wife has joked that she will leave him if he kills off Arya.
"A recent study estimated that half of Game of Thrones' main characters have been killed off over the past seven seasons, which makes it very likely that one of your favorites was among them. Though fans have come to expect death as one of the hallmarks of the epic HBO series, it doesn't make it any easier when it happens. Viewers have invested enough time and emotion into the show that some have even started petitions against killing off certain characters—or bringing them back from the dead. And it seems that not even Parris McBride, George R.R. Martin's wife, is immune to petitioning (read: threatening) her husband when it comes to advocating for which characters she wants to see still standing when the series concludes."
Horror feature The Hole in the Ground is a breakout Sundance hit.
"Early in The Hole in the Ground, the debut horror feature from director Lee Cronin, a wide-eyed child makes funny faces in a mirror during a long car ride. One of the boy's favorite activities is to play a game with his mother Sarah (Seána Kerslake) where the two count down from five and then suddenly distort their appearances by wrinkling their noses, sticking out their tongues, and furrowing their brows. Then they stare at each other with these gruesome expressions, waiting to see who will break into fits of laughter first. As a filmmaker, Cronin is playing a similar game with the audience: He draws out tension in each scene, pummels the viewer with music, and dares you to break your gaze — or giggle in fright."