News
Link Tank: How Animator Don Bluth Shaped A Generation
Don Bluth, Star Wars: The Rise of Skywalker, Gossip Girl, and more in today's daily Link Tank!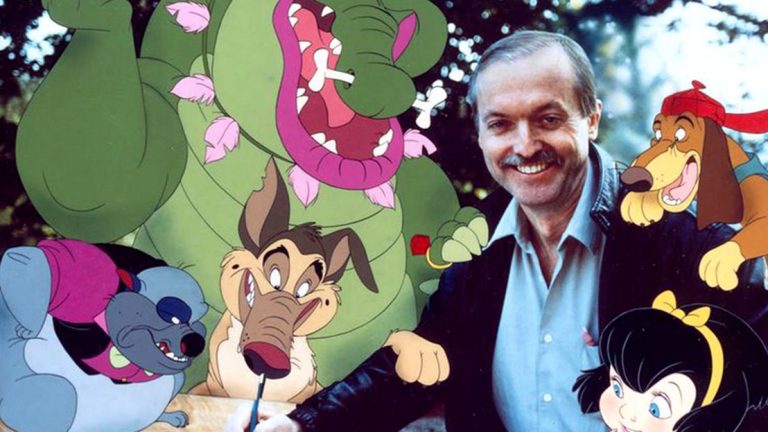 Here's how animator Don Bluth shaped a generation with his work.
"If you were a child in the 80s or 90s, odds are that Don Bluth movies have a nostalgic hold on your heart. Personally, just hearing a song or a quote from one of Bluth's features immediately transports me to a time when I was much younger, much more vulnerable, and inclined towards nightmares about Sharpteeth."
Here's why people are upset over Mehcad Brooks' James Olsen leaving Supergirl.
Over the weekend, I learned that actor Mehcad Brooks, who has played James Olsen on Supergirl since the beginning, will be leaving the show,and that Jeremy Jordan will be returning as Winn for a few episodes in the second half of season five. My feelings went from frustration to rage as I realized that despite being a main character, James Olsen's legacy within Supergirl would be a racist fandom that never liked him, storylines that never went anywhere, and an excellent Black actor being utterly wasted.
Here's everything you need to know about the revival of Gossip Girl.
"It's so much fun to start a story about Gossip Girl with the words, "Hello, Upper East Siders," but at this point, it's been done so many times that it's not all that creative. Still, this is an article about a reboot, so repetition is sort of the point. Yes, Gossip Girl — the teen melodrama based on Cecily von Ziegesar's young adult novels that ran for six seasons on the CW  — is returning as a new series on Warner Media's new streaming service, HBO Max."
Here are ten surprising facts about Jane Austen's beloved novel Pride and Prejudice.
"It's a simple story: boy is rude to girl, girl dislikes boy. Boy proposes to girl and she refuses him. Later, she discovers that he's stinking rich. Hijinks ensue. In the end, they are married in an ideal 19th-century wedding of both love and money. Today, more than 200 years later, Pride and Prejudice remains Jane Austen's most beloved novel."
Github has blocked paid access for users in Iran, Syria, and Crimea.
"To comply with US sanctions, GitHub is limiting access to the site for users based in Crimea, Iran, and Syria. The Microsoft-owned platform has banned users in the affected countries from operating private code repositories and accessing paid services, GitHub CEO Nat Friedman said on Saturday."
A tiny fossil tooth found in the Amazon may have belonged to an ancient baseball-sized monkey.
"In a single tooth, scientists might have discovered the smallest fossil monkey as well as an important piece of primate evolutionary history. Today, there are 16 monkey species in the Amazon, but there's a dearth of information in the fossil record explaining how these species came to be. That makes any fossil evidence important, no matter how small."
Here are five possible ways that Star Wars: The Rise of Skywalker could possibly end.
"Thinking about the ending of Star Wars: The Rise of Skywalker less than six months before it comes out is a little like trying to prepare myself for the moment in the night when my cat is going to sit on my head and wake me up. I know it's going to happen, I'm aware the experience will be familiar, and yet, I'll be startled and confused no matter what. We know the ending of The Rise of Skywalker will probably end like a lot of other Star Wars movies, but what if we still can't see the specific weirdness of that ending coming? Last week, Kevin Smith claimed that J.J. Abrams almost showed him the last shot of the movie but was told by others that it was "mind-melting."