News
Link Tank: Honest Trailers Pokes Fun at Avengers: Endgame
Avengers: Endgame, Once Upon A Time In Hollywood, Rotten Tomatoes, and more in today's daily Link Tank!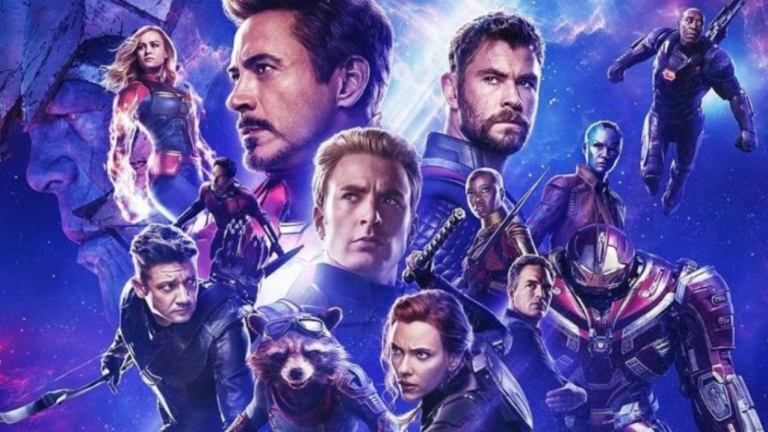 Here's how Once Upon a Time in Hollywood explains the Quentin Tarantino shared universe. 
"There's an aesthetic that ties all of Quentin Tarantino's movies together (bright colors, violence, feet), but there's also a clear through-line tying his nine films into a single shared universe that's just as interconnected as Marvel's 23-movie superhero saga. The Tarantino Cinematic Universe has long existed as more of a fan theory than fact, but Once Upon a Time in Hollywood serves as a lynchpin connecting all nine Tarantino movies by bridging a major gap in the "TCU."
Honest Trailers recently poked fun at Avengers: Endgame in a hilarious new video.
"How do you sum up Avengers: Endgame, the culmination of 22 interconnected films that span just over a decade? By mocking it mercilessly, of course! The Screen Junkies team has finally set their sights on Avengers: Endgame and their Honest Trailer of the highest grossing film of all time does not disappoint."
The Russian nuclear agency Rosatom confirmed a radiation leak following a rocket engine test.
"Russian nuclear agency Rosatom admitted late on Friday that a suspicious cloud of radiation that spread over the Arkhangelsk region was caused by an explosion at one of its facilities, the Guardian reported, involving experiments involving an "isotope power source for a liquid-fuelled rocket engine."
Here are eight movies that deserve a higher score on Rotten Tomatoes.
"Rotten Tomatoes has become the notorious poster child for lack of nuanced and diverse discourse, with its "is it good or is it bad?" percentage rating system killing any attempts to use criticism as a form of discussion. This means that a loooooot of movies on the site are way better than you might be led to believe they are by just looking at whether they are "fresh" or "rotten."
Here are twenty brilliant items that every book lover will want.
"For true bibliophiles, every day is book lover's day. But once a year, on August 9th, Book Lovers Day (capitalized) encourages readers of every level of voraciousness to unplug their smartphones and relax with a good book. If you want to show your undying dedication to the written word, you can take your celebration one step further by filling your favorite reading nook with the scent of an old book, a cup of book-themed tea, and dozens of other amazing products that every book fiend will love."
Walmart drew outrage when it pulled violent video games ads but not guns from its stores.
"In response to last weekend's mass shooting at an El Paso, Texas, store, Walmart is temporarily removing ads and demos that feature violent video games, which has sparked internet uses to call for a company boycott. Earlier this week, Walmart told store managers to remove all signage and displays that contain "violent images or aggressive behavior," according to a copy of the memo, which was posted on Twitter."