News
Link Tank: Harry Potter-Themed Home Available on Airbnb
Fire Emblem: Three Houses, Crisis on Infinite Earths, Harry Potter House, and more in today's daily Link Tank!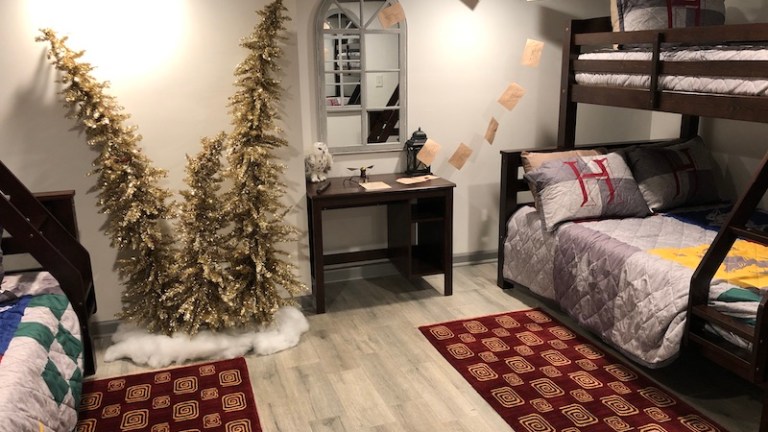 Fans are angry that Fire Emblem: Three Houses was snubbed at the 2019 Game Awards.
"Geoff Keighley announced the nominees for the 2019 Game Awards on Wednesday. For the most part, there's a lot of the titles you'd expect to see: Death Stranding, Smash Ultimate, Resident Evil 2, and yes, Untitled Goose Game. But one stellar game unfortunately didn't get a lot of love in the nominations: Fire Emblem: Three Houses for Nintendo Switch."
Kevin Conroy will return to the role of Bruce Wayne/Batman in Crisis on Infinite Earths.
"It's a big day for Batfans. After years of lending his voice to the caped crusader, we finally get to see Kevin Conroy in person, on-screen as Bruce Wayne. in the Batwoman hour of Crisis on Infinite Earths."
The strongest gamma-ray bursts ever recorded are giving astronomers research about the cosmos.
"An international team of astronomers has detected a pair of gamma-ray bursts with energies more powerful than anything ever seen before. GRBs are the strongest explosions known in the cosmos, but these latest observations suggests we've significantly underestimated their true potential."
Here's a ranking of every single episode of Adult Swim's hit show Rick and Morty.
"Ranking the adventures of Rick and Morty is a lot like having to rank the top Olympian sprinters of all time: On paper, first place is extraordinary, but all the other contestants, including those in last, are only a hair less remarkable."
A Harry Potter-themed house near New York City is available on Airbnb.
"If you're in need of a magical getaway, look no further than this Harry Potter-themed listing on Airbnb. The tiny house packs all the magic of Hogwarts into a space slightly larger than Harry's cupboard under the stairs."
Google is set to ban political ads that target users based on their public voting records.
"Google is going to ban political ads that target users based on their public voting records or political affiliations. Instead, election ads on Google search, YouTube, and over the company's display ad network, will only be able to target users based on their age, gender and zip code, the company said in a blog post on Wednesday."