News
Link Tank: Halloween Will Return To Theaters This Month
John Carpenter's Halloween, Edward Snowden, The I-Land, and more in today's daily Link Tank!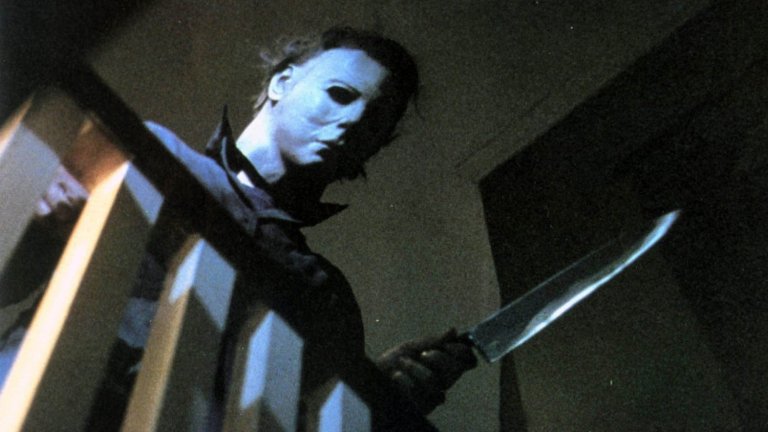 Here's why recycling carbon dioxide as fuel can lead to zero-emissions flight travel.
"Air travel may be a convenient way to see the world, but its growing carbon footprint has given some travelers pause in recent years. A creative new solution could help reduce the environmental impact of air travel, though."
Here's why Britta Perry deserved better than the later seasons of NBC's Community.
"Community, a show with the highest of highs and lowest of lows, had a great ensemble of characters, but none were torpedoed quite as badly as Britta Perry (Gillian Jacobs). Britta began the show as a snarky, earnest feminist and ended it as the butt of nearly every joke. To coin one of the many in jokes from the show, they Britta'd Britta."
The U.S Air Force has warned of a slim chance of a collision between American and Russian satellites.
"Earlier today, the private American firm Bigelow Aerospace was notified by the U.S. Air Force that its Genesis II spacecraft has a slim chance of smashing into a dead Russian spy satellite."
Here's why the I-Land is an unconvincing rehash of shows like Lost and Westworld.
"Who needs high-concept science fiction entertainment when you've got The I-Land? Netflix's new limited series, which dropped last week, may look a bit like LOST — and Westworld, The Matrix, and The Hunger Games. But looks, dear friends, can be deceiving."
John Carpenter's 1978 horror classic Halloween is now returning to theaters for a month.
"From September 27 through October 31, the original 1978 Halloween—directed by John Carpenter and produced by Debra Hill—will be returning to theaters, though it will look a little different. Hypebeast reports that the film's cinematographer, Dean Cundey, helped remaster and restore a copy of the original film, giving this updated version better lighting and effects."
The US Justice Department sued NSA leaker Edward Snowden after the release of his new memoir.
"The US Justice Department has sued NSA leaker Edward Snowden in a bid to confiscate the proceeds from his new book. The book, Permanent Record, recounts Snowden's time as an NSA contractor and his efforts to expose the US government's mass surveillance activities. Although the memoir goes on sale today, the DOJ announced that it wants to recover all proceeds from the book because it technically violates a non-disclosure agreements Snowden signed with the CIA and NSA."