News
Link Tank: Google Honors NASA Astronaut Mae Jemison
Mae Jemison, SpaceX's Crew Dragon, YouTube's Weird City, and more in today's daily Link Tank!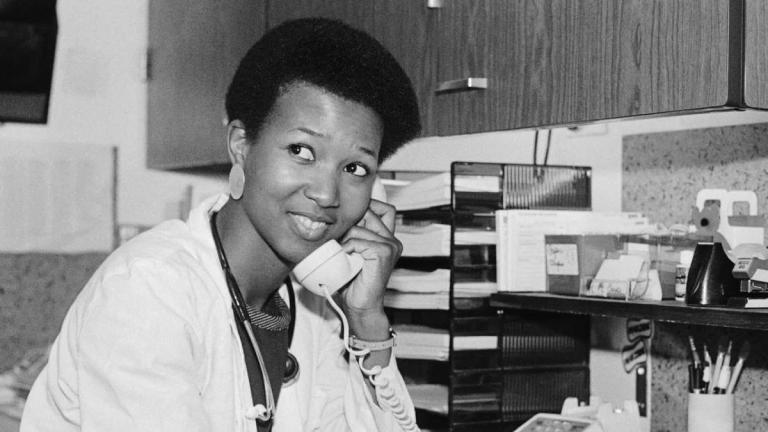 Google is celebrating astronaut Mae Jemison on International Women's Day.
"Friday marks International Women's Day, a public holiday acknowledged around the world. While the day means different things to different women — some use it to celebrate achievements, while others use it as a point of protest — at the heart of it is the demand for gender equality. Mae Jemison, the former NASA astronaut celebrated in a Google Doodle celebrating International Women's Day, is one individual who embodies this message."
Here's how Riverdale might deal with the aftermath of Luke Perry's death.
Last night'sRiverdale felt like a great return to normalcy as fans of the show have been dealt a blow over the last week. Luke Perry, who starred as Archie's father, Fred Andrews, suddenly passed away from a stroke, and many were shocked and saddened by the news. So, how is The CW's Riverdale going to honor their late father figure?
SpaceX's astronaut capsule Crew Dragon has completed its first test flight. 
SpaceX's new commercial astronaut capsule, the Crew Dragon, has completed its first test flight, falling into the Atlantic Ocean on Friday morning. The Crew Dragon splashed down at 8:45 a.m. ET, landing at precisely the anticipated time, give or take a few seconds. Indeed, the Demo-1 mission—an important test of NASA's revamped commercial crew program—went exactly as planned, signifying an important milestone for the United States as it strives to regain its ability to independently send astronauts into space—something it hasn't been able to do since the days of the Space Shuttle Program.
Elon Musk's security clearance with the US government is under review. 
"Elon Musk holds a secret-level clearance with the US government due to his role as founder and CEO of SpaceX, but it has been revealed that his clearance is currently under review at the Pentagon after Musk smoked marijuana last September. As Bloomberg reports, back in September, Musk appeared on the Joe Rogan Experience podcast in California and proceeded to smoke marijuana during the recording. Although marijuana has been decriminalized in a number of states, it remains illegal for federal employees or contractors with security clearance to use it."
Here are ten facts about Alan Moore and Dave Gibbons's Watchmen.
Writer Alan Moore and artist Dave Gibbons's Watchmen—which was released by DC Comics as a 12-issue limited series in 1986 and 1987 and eventually collected into paperback—was a radical deconstruction of the comic book medium. Instead of flawless heroics, its protagonists—including the psychotic vigilante Rorschach, the near-omniscient Doctor Manhattan, the ineffectual Nite Owl—struggle with self-doubt and personality conflicts after one of their own is murdered.
Here's why YouTube's Weird City is a funnier version of Black Mirror.
While shows like Black Mirrorhave made bleak tales about a future that looks too close for comfort the flavor of the decade, YouTube's new original anthology series Weird City aims to break from that mold. With the six-episode series that dropped on February 13 that's since racked up more than 16 million views on its first episode, co-creator Charlie Sanders, and his former Key and Peele boss, Jordan Peele, have brought a refreshing sense of optimism to the crowded Philip K. Dick-inspired landscape.