News
Link Tank: Golden Globes Snub Female Directors Once Again
Golden Globes 2020, Star Wars: The Rise of Skywalker, Crisis on Infinite Earths, and more in today's daily Link Tank!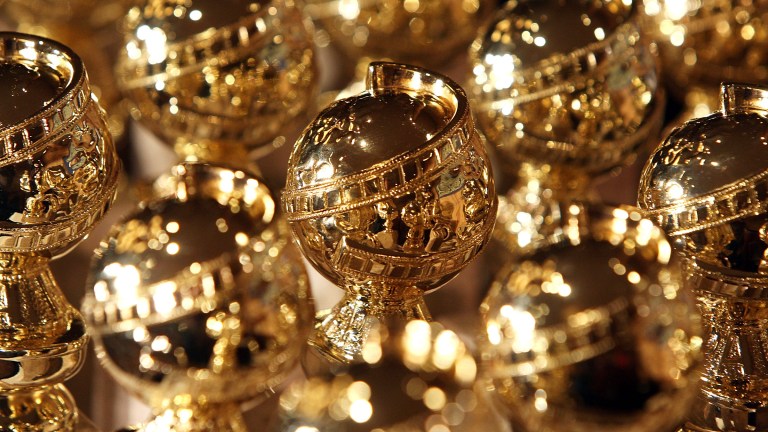 The Golden Globes is stirring controversy for once again having an all-male lineup for the Best Director category.
"It has been almost two years since Natalie Portman leaned into the microphone at the 75th Golden Globes to announce the "all-male nominees" for Best Director. While the line got laughs and applause from the audience at the time, it seems that the Hollywood Foreign Press Association missed that her remark wasn't just a joke."
The return of an iconic song potentially teases prequel cameos in Star Wars: The Rise of Skywalker.
A piece of Star Wars music that is somehow simultaneously overrated and underrated features in the latest trailers for The Rise of Skywalker. We're talking about "Duel of the Fates," which popped up in a new TV spot while Kylo and Rey battle as Palpatine cackles about "the final word in the story of Skywalker." The funny thing is, we actually haven't heard this particular chanting chorus associated with a new Star Wars film since 2005's Revenge of the Sith. So, what does the return of "Duel of the Fates" mean about the direction of Episode IX? Does this mean we'll see cameos from prequel characters like Anakin Skywalker and Obi-Wan Kenobi?
Here's everything you need to know about epic Arrowverse crossover event Crisis on Infinite Earths.
"If you're even partially aware of the geek world you know there's a major event happening this month and next that's not Star Wars. It's the Arrowverse's Crisis on Infinite Earths and five hour event on the CW that will begin Sunday December 8th and wrap up next January."
Elon Musk hit a traffic pylon with his brand-new Tesla Cybertruck after having dinner in Malibu.
"Billionaire tech icon Elon Musk turned a lot of heads in Malibu, California on Saturday night when he showed up to a swanky restaurant in his new Tesla Cybertruck. But Musk's night on the town included at least one embarrassing hiccup. The founder of Tesla and SpaceX hit a traffic pylon with his shiny new vehicle that some Twitter users joked was roughly the height of a small child."
Jennifer Lopez falls in love with Pete Davidson's Chad in a hilarious new Saturday Night Live sketch.
"Jennifer Lopez may be happily engaged to former New York Yankee Alex Rodriguez, but even she is vulnerable to the indescribable charms of a certain semi-mute bro: Chad. Pete Davidson's classic Saturday Night Live character showed up for a sketch with host J-Lo, who plays herself as just one diva who finds herself attracted to a seemingly clueless roadie. As she pours out her feelings to Chad following a rehearsal with her band, J-Lo finds her vulnerability met with Chad's signature "OK" and open-mouthed stare."
Here are eight horrifying monsters that are a part of the Christmas mythos.
"The customs of the holiday season, which include St. Nicholas Day, New Years Day, and Epiphany, as well as Christmas, often incorporate earlier pagan traditions that have been appropriated and adapted for contemporary use. Customs that encourage little children to be good so as to deserve their Christmas gifts often come with a dark side: the punishment you'll receive from a monster or evil being of some sort if you aren't good! These nefarious characters vary from place to place, and they go by many different names and images."
Roku will stream the first season of Game of Thrones for free for a limited time.
"Roku is set to end 2019 with a bang thanks to securing a lot of grade-A entertainment for you to stream for free over the festive period."