News
Link Tank: Galaxy Quest Documentary Coming To Theaters
Never Surrender: A Galaxy Quest Documentary, Magic: The Gathering, Klaus, and more in today's daily Link Tank!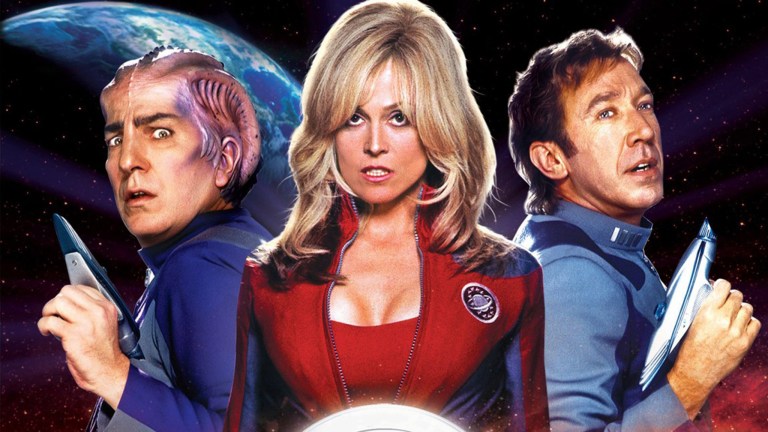 Here's how biologically inspired A.I. could overcome the world's strictest internet censorship.
"Countries like China, Iran and Russia are known for strictly censoring what their citizens can see on the internet. These authoritarian governments do this to control their people and protect those in power. It can be very difficult, and often dangerous, to try to get around this, but a new tool looks like it could be the best way to beat censorship in these kinds of oppressive countries."
Fans of Magic: The Gathering are calling out the biphobic writing in War of the Spark: Forsaken.
"War of the Spark: Forsaken has been panned very thoroughly by Magic: The Gathering fans. The book, written by Greg Weisman (that Greg Weisman) has been lambasted for its disappointing prose, lack of understanding of character voice, and failure to provide any emotional payoff for the relationships that have been set up in the world of Magic."
Netflix's new Christmas film Klaus is a hand-drawn holiday marvel featuring 2D animation.
"From the creative mind behind Despicable Me and Smallfoot comes Netflix's Klaus, a Christmas movie nearly 10 years in the making and one of the most charming animated features of the year. The holiday film about Santa's origin story re-creates the hand-drawn, 2D magic that's often been missing since Toy Story introduced 3D computer-generated imagery in 1995."
Never Surrender: A Galaxy Quest Documentary is coming to theaters for the movie's 20th anniversary.
"On November 26, Galaxy Quest—the beloved sci-fi satire that ended up being voted the seventh greatest Star Trek film ever made—will celebrate its 20th anniversary with Never Surrender, a brand-new documentary about the making of the movie."
A student in Chicago has been arrested for building an ISIS propaganda computer.
"Federal investigators have charged a US-based college student for trying to help ISIS spread the terrorist group's propaganda over social media."
A startup backed by billionaire Bill Gates uses A.I. to create solar rays hot enough to melt steel.
"Like a kid burning holes in their toys using a magnifying glass, solar furnaces essentially do the same thing on a much grander scale. The larger an array of reflectors you can build, the bigger the sun-focusing lens you get. But a new startup is promising a better way to build solar furnaces using AI to reduce their footprint while boosting their power output."