News
Link Tank: Friends Creator Revealed the Episodes She Regrets
Friends Episodes, JJ Abrams's Spider-Man Comic, Great State Fairs, and more in today's daily Link Tank!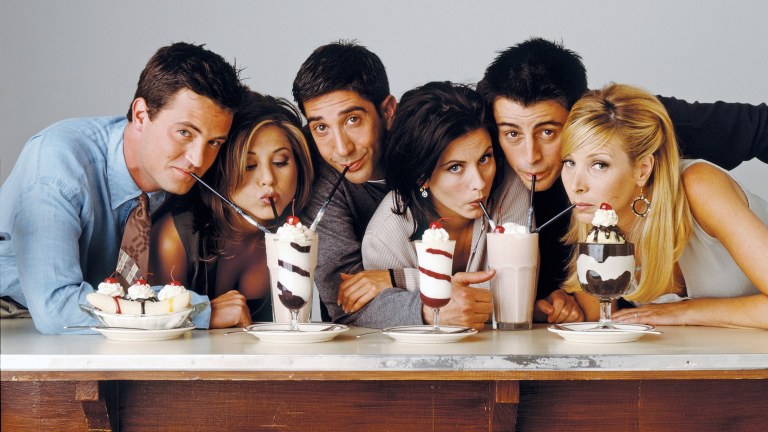 A.I. experts are claiming that killer robots are the next weapons of mass destruction.
"A former Google software engineer is sounding the alarm on killer robots. Laura Nolan resigned from Google last year when the tech giant started working with the U.S. military on drone technology, and since then, she has joined the Campaign to Stop Killer Robots, warning that autonomous robots with lethal capabilities could become a threat to humanity."
Here's why JJ Abrams's Spider-Man comic fells prey to some pretty awful tropes.
"Oh, JJ Abrams. For all your talents, you really know how to fall into bad tropes. The release of the Spider-Man comic he's co-writing with son Henry Abrams showcases one of the writer's weakest spots, which is writing women. While the rest of the comic is basic in the story it tells, this particular decision is egregious and reminiscent of Abrams at his worst. So let's dive into this particular decision and why it really, really sucks."
Authorities are considering taking legal action against Facebook over the storm Area 51 event.
"No one is sure what will happen later this week in Rachel, Nevada—the location of a planned Aliengate festival that evolved out of a viral Facebook event—but local authorities are already considering taking legal action to cover $250,000 the county plans to spend to prepare for the potential onslaught of visitors."
Here are the ten best state fairs in the United States.
"We really don't give America's state fairs the love they deserve. We love them, for sure, but we love them with an irresistible and morbid fascination for carnival ride freak accidents, and for the painstaking sculpture of hundreds of pounds of butter, and also for the food. Even when it comes to that food, we love them for their very specific genre of excellent and disturbing foodstuffs, the most notable of which are Food, But Deep Fried, And On a Stick. In other words, we love them as punchlines."
Friends co-creator has revealed the two episodes she regrets making.
"September 22 marks the 25th anniversary of the beloved TV series Friends, which has given the show's creators and actors a variety of opportunities to reminisce about their time spent on the big orange couch."
Workers in the tech industry have called on their companies to end contracts with the oil industry.
"Numerous employees at Amazon, Google and Microsoft plan on staging walkouts at corporate offices this Friday to call on the tech industry to drop fossil fuels. Among the demands is an end to all contracts with the oil and gas industry on fuel extraction, which could put cloud computing providers such as Amazon, Google and Microsoft in an awkward position with their employees. On Tuesday, Microsoft announced it had entered a three-year deal with the energy companies Chevron and Schlumberger on new "petrotechnical" technologies, including oil exploration."