News
Link Tank: For All Mankind Is a Feel-Good Astronaut Story
Star Wars: The Rise of Skywalker, Apple TV+'s For All Mankind, Noam Chomsky, and more in today's daily Link Tank!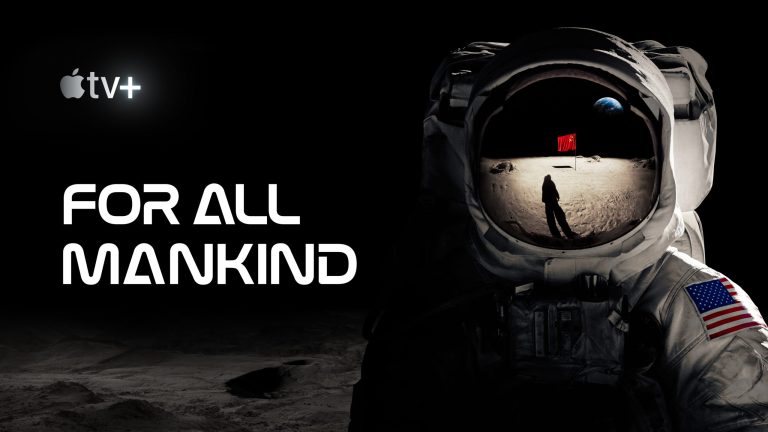 Here are nine possible lightsabers that may show up in Star Wars: The Rise of Skywalker.
"The record for the number of different lightsabers seen in one single Star Wars movie is easily held by what is — most likely — you're least favorite Star Wars film, Attack of the Clones. When an army of Jedi crash a Separatist party, everyone has a lightsaber, which, at the time was thrilling. But, when it comes to lightsabers is less more, or is more actually more? The Rise of Skywalker is set to end the Skywalker saga, but it also means that this is likely the last time we'll see new lightsaber battles on the big screen until at least 2022, if not longer.
Political commentator and linguist Noam Chomsky appeared in a episode of podcast Deconstructed.
"Yesterday morning, The Intercept dropped a very special episode of their podcast Deconstructed, in which their host Mehdi Hasan interviewed legendary author, father of linguistic philosophy, and political theorist, Noam Chomsky."
The Boeing's CST-100 Starliner has completed a dramatic abort test for NASA's Commercial Crew Development program.
"NASA's Commercial Crew Development program hit a key milestone today following an apparently successful abort test of Boeing's CST-100 Starliner, in which the module reached 650 miles per hour (1,046 km/h) in just 5 seconds."
Apple TV+'s For All Mankind is the feel-good astronaut story of the year.
Do you ever think about how, as soon as we bounced a few humans around on the moon a few times, just to prove we could, we pretty much… stopped? I think about that, a lot, and I'm so happy I live in the year 2019, because out of the approximately 5 gajillion new streaming services launching between now and the next six months, one of them has made a show about what would have happened in space exploration if we'd kept going. 
Here are five things you need to know about popular board game Mall Madness.
"The mall, home of fashion brands, bookstores, and anchor locations like Sears, was a must-visit location for Americans in the 1980s and 1990s—and especially for teenagers. Teens also played Mall Madness, a board game from Milton Bradley introduced in 1988 that tried to capture the excitement of soft pretzels and high-interest credit card shopping in one convenient tabletop game. Navigating a two-story shopping mall, the player who successfully spends all of their disposable income to acquire six items from the shopping list and return to the parking lot wins. If you're nostalgic for this simulated spending spree, check out some facts about the game's origins."
Blizzard Entertainment has apologized for its handling of the Hong Kong protests at BlizzCon.
"Several weeks ago, Blizzard Entertainment suspended esports players who expressed support for pro-democracy protests in Hong Kong. It started when 'Blitzchung' called for the liberation of Hong Kong in a Hearthstone post-game interview; the publisher-develop then took aim at other players."