News
Link Tank: First Ever Photo Of A Black Hole Is Unveiled
Black Hole, Our Planet, Stranger Things, and more in today's daily Link Tank!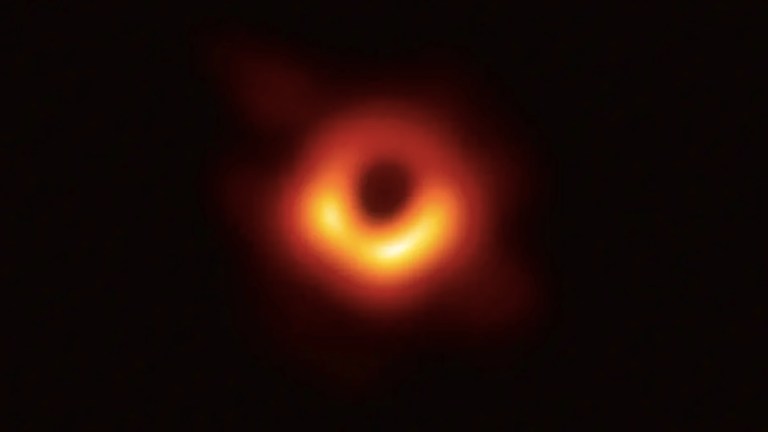 Stranger Things star David Harbour knows the ending of the hit Netflix series.
"Sherriff Hopper will return to Hawkins, Indiana for Stranger Things Season 3 this summer, but the actor who plays him is already looking ahead to the show's finale. In a new interview, David Harbour teases the end to Netflix's hit sci-fi show, promising a satisfying conclusion for long-time fans. Speaking to Digital Spy, David Harbour hinted at where Stranger Things could be heading beyond Season 3, suggesting that showrunners Matt and Ross Duffer already have a plan for how they want the series to end. "I know the end of the story," Harbour said, "and I think it's beautiful."
We're wondering why Stranger Things star Winona Ryder hasn't had a real comeback yet. 
"When Stranger Things premiered on Netflix in the summer of 2016, it drew raves from audiences craving the nostalgia of their youth. There was the 1980s setting, the homages to Spielberg and the Amblin films, and perhaps most poignantly, there was Winona Ryder. Ryder's performance as panicked mom Joyce Byers was an arresting return for the beloved 90s "It Girl" whose career came to a screeching halt in 2001 when she was arrested for shoplifting while on painkillers."
The language builder for Game of Thrones will be working on Denis Villeneuve's Dune.
The man who crafted the languages of Essos for HBO's Game of Thrones is heading to Arrakis. Dothraki and Valyrian language builder David J. Peterson is doing language work for Denis Villeneuve's highly-anticipated Dune. Now, how do you say "the spice must flow" in High Valyrian? Peterson, who previously stated he was in the middle of language development for Villeneuve's highly anticipated adaptation of Dune, discussed his involvement in an interview with io9 today. 
The first-ever photo of a black hole has now been unveiled.
"A team of astronomers around the world have made history by capturing the first-ever image of a black hole. The much-awaited photo, seen above, was released this morning by the National Science Foundation after the agency announced last week that it would be revealing its groundbreaking image. The photo shows a black hole with hot gas surrounding it at the center of galaxy M87. Check back with Mental Floss later for the full story."
Here's how Netflix's Our Planet pulled off its most harrowing scene.
"Our Planet, Netflix's latest docuseries produced in parternship with the filmmaking crew behind other notable Planet-affiliated shows, cuts straight to the chase: Earth is hurting, and it's only getting worse. Climate change is destabilizing our ecosystems and affecting the planet in more ways than we can even comprehend, and Our Planet doesn't mince words in its call for us to act now or lose it all forever."
A new bill in the senate is targeting deceptive user interface practices.
"User interface tricks that can fool you into handing over your personal information have become the target of new bipartisan legislation. On Wednesday, US senators Mark Warner (D-Virginia) and Deb Fischer (R-Nebraska) announced a bill to crack down on deceptive website practices from the biggest technology companies. You've probably encountered the shady design tricks. For instance, a website might ask for an email address only to send you spam. The other common tactic is to push you to agreeing with the default privacy option — which will let the site harvest your personal information to serve ads."