News
Link Tank: Everything You Need to Know About Thrawn
Thrawn: Treason, Doctor Strange in the Multiverse of Madness, the Cookie Monster, and more in today's daily Link Tank!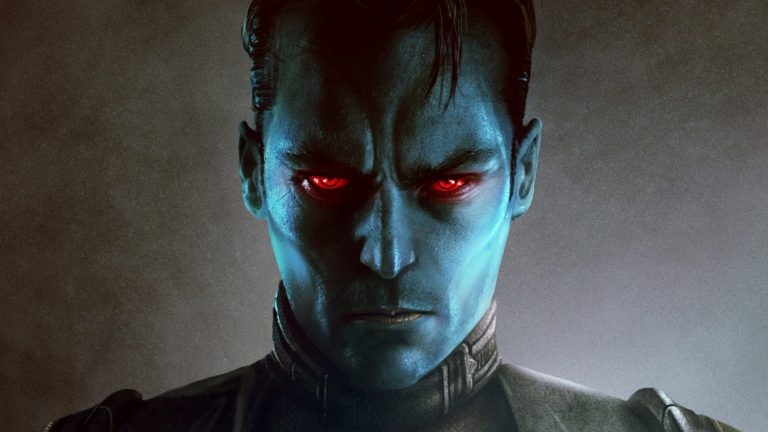 Here's how Doctor Strange can introduce the X-Men in Doctor Strange in the Multiverse of Madness.
Marvel Studios finally has the perfect avenue through which the studio can introduce the Fantastic Four, X-Men, and more superhero properties the company acquired as part of the Disney-Fox merger into the Marvel Cinematic Universe at large — and it comes with Doctor Strange in the Multiverse of Madness.
Here's everything you need to know about Grand Admiral Thrawn before Thrawn: Treason.
"If you read the original Star Wars Expanded Universe, now coined as Legends, you're probably familiar with Grand Admiral Thrawn. The brilliant tactician tormented Luke Skywalker and the fledgling New Republic in the now non-canonical Thrawn Trilogy that served as a sequel trilogy back in the nineties, but those books were deemed noncanon when Disney took over Lucasfilm. However, Thrawn was incorporated into the new canon, first appearing as the primary antagonist of the later seasons of Star Wars Rebels and as the star of his own trilogy written by original Thrawn Trilogy writer Timothy Zahn."
Scientists think that they finally know why so many meteorites look like cones.
"You might think of meteors as flashes in the sky that result in lumpy-looking meteorites on the ground. But not all meteorites are lumps. A substantial population, like the leftovers from the 2013 Chelyabinsk airburst, are notably conical. One team of scientists thinks they know why."
Here are the thirty-three best sandwich shops in America.
"Sandwiches are the world's food. Across cultures and continents, social strata and generations, sandwiches are the great equalizer. Regardless of who you are and where you come from, chances are you have a favorite sandwich. And a favorite sandwich shop. Lucky for us all, we also live in an era of peak sandwich glory in the US, a time where each state has done its part to ensure that amazing bread bombs can be had everywhere and by anyone. Delis have become community centers. Bodegas are one the same level as sit-down restaurants. Chains have gone gourmet. And chefs have abandoned fine dining in favor of creating magnificent sandwich masterpieces paying attention to every detail. What a time to be alive — even if said time among the living might be compromised by too many sandwiches."
Waze users can now get their driving directions from the Cookie Monster from Sesame Street.
"Navigation apps have made it easy to find our way to new or unfamiliar destinations, but they're not usually fun. If you've grown bored with robotic intonations, or if you have kids in the car to entertain, you may want to try the newest feature on Waze's turn-by-turn GPS traffic app: guidance from Cookie Monster."
Microsoft will pay $26 million to settle charges with some of its Hungarian employees.
"Microsoft will pay $26 million to settle charges that some of its Hungarian employees sold software to local retailers at a discount, who then sold it to the Hungarian government at full price, The Washington Post reports. This follows an investigation last year into whether using middlemen in this way meant they used the money they saved buying products from Microsoft to bribe government officials, according to the Wall Street Journal."