News
Link Tank: Every Eye Injury on Game of Thrones, Ranked
Eye Injuries on Game of Thrones, Andrew Yang, Julian Assange, and more in today's daily Link Tank!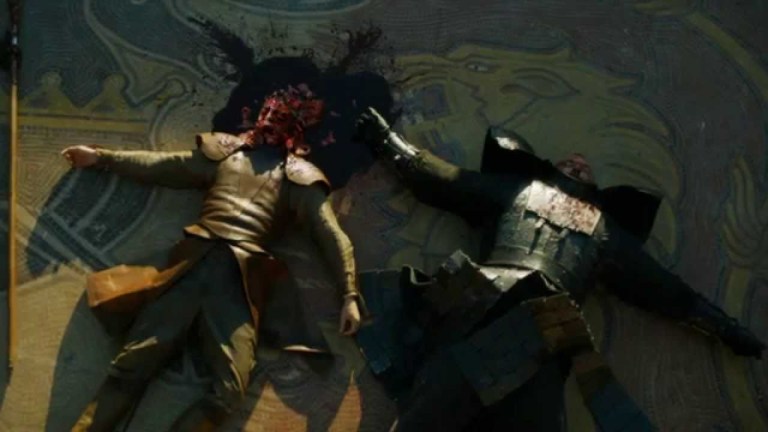 Here's a ranking of every eye injury on Game of Thrones.
"Like everyone else, I'm excited to see what season 8 of Games of Thrones has in store. Will Jon Snow and Daenerys Targaryen successfully rule Westeros together? Will Cersei Lannister become the 'Mad Queen'? And, most importantly, will fan favorite (OK, maybe he's just my favorite) Gendry survive? After giving the series a through re-watch to prepare for the final season, I noticed a dizzying amount of eye injuries. Maybe it's just because I work in the eye care field, but once you see them, it's hard to not to notice."
Read more at Ophthalmology Times.
Andrew Yang discussed UBI and more at his CNN town hall.
"Presidential hopeful Andrew Yang capitalized on the surprising early momentum of his long-shot presidential bid on Sunday evening during a highly tech-savvy CNN Town Hall. In addition to reiterating his oft-repeated case for establishing a universal basic income through his proposed "Freedom Dividend," Yang also touted policies for stemming the opioid crisis and cracking down on the growing problem of deep fakes."
Here's why Dogma is still one of the best films about faith ever made.
"Religion is super hard to talk about, and mainstream religious movies right now are all Evangelical propaganda or whitewashed Bible movies about Moses, Noah, and Christ himself. That's what makes Kevin Smith's 1999 film Dogma such an interesting one to revisit twenty years later, as we find ourselves at a time where the religious right is attempting to use their ideology and faith as a weapon against women, queer people, and people of other faiths."
Ecuador claims that it has experienced over 40 million cyberattacks after giving up Julian Assange.
"Ecuadorian officials claim the country has suffered some 40 million cyber attacks since it allowed UK police to forcibly remove Wikileaks founder Julian Assange from their embassy in London, according to Agence France-Presse. According to AFP, the 40 million number comes courtesy of Ecuador's deputy minister for information and communication technologies, Patricio Real, who said the attacks began shortly after the arrest on April 11."
Lyft drivers will now be subjected to continuous background checks.
"Lyft drivers will now be subject to continuous criminal background checks. The new policy 'will provide Lyft with daily monitoring of its active drivers and immediate notification of any disqualifying criminal convictions,' the company wrote in a blog post. "Any driver who does not pass both the annual and continuous screenings will be barred from our platform."
Here are the best documentaries of 2019. (So Far)
"As streaming services have poured billions of dollars into original content to satisfy their subscribers' insatiable lust for new movies and shows, documentaries — like nearly every genre — have flourished. Rarely hits at the box office, nonfiction narratives are particularly well suited to on-demand viewing, offering those who spend hours binge-watching lighter fare the rare opportunity to feel like they're learning something as they sit on the couch."
A high school production of Alien is getting an encore thanks to director Ridley Scott.
"The New Jersey students who got Ridley Scott's attention with their high school drama club production of Alien: The Play will be resurrecting their performance one more time. The students at North Bergen High School will reprise their roles as Ripley, the Nostromo crew, and the titular alien at 8 p.m. on Friday, April 26 to mark the fourth annual Alien Day—an international celebration of all things related to the sci-fi movie franchise."