News
Link Tank: Every Episode in the Star Wars Saga Ranked
The Star Wars Saga, Mission: Impossible Franchise, Downton Abbey, and more in today's daily Link Tank!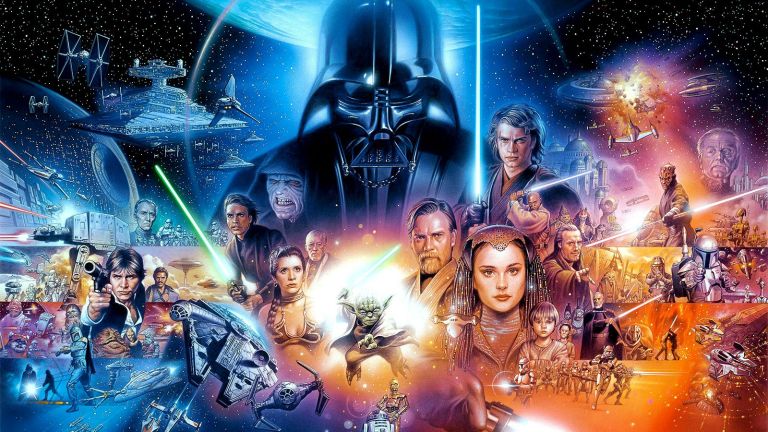 Here's how the sleeping brain decides which memories are worth keeping.
"In the quest to improve memory, humans exercise physically and train mentally, but one fact remains: The brain may simply be built to forget."
Here's how the Mission: Impossible franchise perfectly captures male friendship.
"When you think of action movies, one of the defining characteristics that comes to mind is usually not affectionate male friendships. As sad as it is, the action genre as a whole seems to be heavily catered towards (and exploitative of) the male ego and usually gives its viewers what it assumes think they want: buff, roguish, lone wolf-type men who seduce beautiful women and bowl through anybody who's unfortunate to get in their way. Terminator, James Bond, John Wick, the Bourne franchise, Taken, Rambo—the list goes on and on. Action movies just seem to have an ingrained notion that leading men are steely, unflappable heroes who kick ass, take names, and refuse help from others."
A Facebook employee has fell to his death at the Menlo Park headquarters.
"A Facebook employee died on Thursday at the company's Menlo Park, California, headquarters around 11:30am local time."
Here's a ranking of every single episode of the Star Wars saga.
Before 1999, the act of "ranking" the best Star Wars movie was easy. Either you preferred the iconic, culture-shifting mythology of the 1977 original or the doomed, expectation-shattering maturity of 1980's The Empire Strikes Back. (Or, if you were a child, you really, really loved Return of the Jedi.) There were just fewer movies. In a sense, the Star Wars series was still in the "going into Tosche Station to pick up some power converters" phase of adolescence: that quaint, responsibility-free period before adulthood begins.
The real-life castle from Downton Abbey is available to rent on Airbnb.
"Have you ever wanted to spend a night in a castle? And not just any castle—the Downton Abbey castle, Highclere Castle? On November 26, one lucky couple will get the opportunity to relive the TV show and movie, when castle owners Lady and Lord Carnarvon will cordially invite one person and their guest of choice to spend the night in the castle, which is located in Hampshire, England—about 45 miles west of London. On October 1 (Airbnb reservations go live at noon BST) anyone with a verified profile, positive reviews, and passion for Downton Abbey can vie for the opportunity. Even though the castle has 300 rooms, they are only making one bedroom available, for $159."
Twitter is testing a "hide replies" features for all US users.
"Twitter is testing out a "hide replies" feature for all US users, which promises to help stop harassment and spam from entering your Twitter conversations. But on the flip side, the same feature potentially gives users a tool to censor each other."
Here's why you should expect pointless remakes of movies like The Princess Bride.
"It was the 2019 Pet Sematary that finally broke me. Was this really necessary? I seethed in a theater earlier this year, at a loss for why anyone would green light a self-serious update to a 30-year-old so-bad-it's-good movie. "Update," even, was generous; apart from a more realistic cat, a different dead kid, and the switch from celluloid to a digital camera, there was really nothing "new" about the new Pet Sematary. Why, I rhetorically implored the cinema gods, does this even exist?"