News
Link Tank: Elon Musk Releases Harambe Rap Song
Elon Musk, Hands Across America, Aidy Bryant, and more in today's daily Link Tank!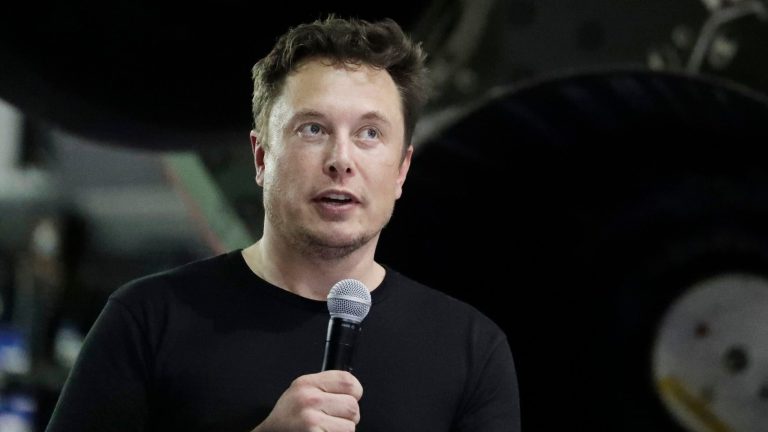 Here's why the organizer of Hands Across America wants to talk to Jordan Peele.
"Ken Kragen hasn't seen Us, but the organizer of Hands Across America really wants to talk to Jordan Peele. Since the March 22 release of Peele's new horror movie that frames the 1986 charity into something sinister, there is a renewed interest in the Gen-X cultural touchstone that the Washington Post dubbed "the most Eighties thing to happen in the 1980s." Kragen tells Inverse he just wants to make sure Peele's darker portrayal doesn't outshine the original event."
Saturday Night Live's Aidy Bryant shines as a frustrated female astronaut. 
"Last week, we found out that being a woman is a struggle not only on Earth, but in space as well. After promoting the first all-female space walk (during Women's History Month no less), NASA revealed that the walk would not happen with both their female astronauts, because there weren't enough spacesuits that fit both women."
Elon Musk just released a new rap song about Harambe.
"If there's something absolutely no one other than Elon Musk woke up this weekend thinking, it is "Elon Musk should release a rap single about Harambe, the tragically slain gorilla that became a meme nearly three years ago, after which said meme subsequently got treaded into the ground, and more than a few people began noting it might actually have been kind of racist." Unfortunately, that is what he did, because Elon must."
Here are ten surprising facts about Christopher Walken.
"Thanks to his nervy charm that can skew sinister in a flash, he excels at playing weirdos, psychopaths, and villains. But long before he was a revered cult figure, Walken—who turns 76 years old today—was just another tap-dancing kid from Queens. Find out how Walken first broke into the child star and circus scenes, why he gave up his bid for the presidency, and where that unmistakable voice comes from with these 10 surprising facts."
Here's why The Legend of Cocaine Island is Netflix's craziest documentary yet.
"If you knew where a wild new documentary about a real-life hunt for buried treasure could be streamed, would you queue it up? X marks the spot on Netflix, which has built up quite the cache of crazy nonfiction stories lately. That introductory query is a paraphrasing of the opening line from its latest true-crime gem, The Legend of Cocaine Island — the title alone should pique the interest of any fan of sensational storytelling. And it delivers on whatever expectations you might have."
The man behind the Call of Duty swatting prank has been sentenced to jail for 20 years.
The man behind a Call of Duty "swatting" prank that killed an innocent bystander has been sentenced to 20 years in jail. 26-year-old Tyler Barriss was sentenced on Friday for making the hoax call to police that led to the accidental shooting death of Kansas resident Andrew Fitch back in Dec. 2017. The incident is believed to be first time someone has been killed in a "swatting" prank, which involves tricking police into sending a SWAT team to a victim's house. For years, gamers and hackers have used the notorious tactic as a way to harass their enemies. But federal officials want today's sentencing to send a message that swatting will not be tolerated.