News
Link Tank: El Camino Had a Darker Ending Planned
El Camino: A Breaking Bad Movie, The Winds of Winter, Spider-Man: Far From Home, and more in today's daily Link Tank!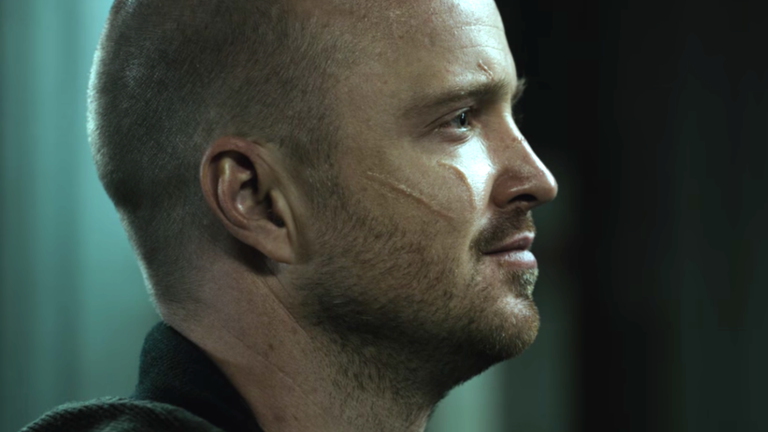 George R.R. Martin has admitted that he is anxious over the delays for The Winds of Winter.
"HBO's Game of Thrones may be over, but A Song of Ice and Fire still has a ways to go. Author George R.R. Martin has been working on the series' penultimate installment, The Winds of Winter, for nearly a decade now and the book is still nowhere to be seen. If you've been frustrated by the book's constant delays, know that you're not alone. Martin says he's feeling just as anxious over the matter."
The honest trailer for Spider-Man: Far From Home pokes fun of the smash hit superhero sequel.
"The Honest Trailer for Spider-Man: Far From Home shines a light on quite a few wonderful things about the movie—and some less-than-wonderful things. For example: 1. Jake Gyllenhaal is perfect as Mysterio and 2. Why did Tony Stark put EDITH in a pair of sunglasses and then give it to a kid? Peter Parker is going to lose them (even if no one else could access EDITH) and then what? The drones just … exist? Also, he's sixteen."
Zombieland: Double Tap is the long awaited sequel that took ten years to produce. 
"If a Zombieland sequel had come out less than 10 years after the original film, it would have been a very different movie, in terms of story but also quality. Over time people get older, Hollywood's sensibilities change, and maybe some of your once up-and-coming actors win Oscars. A lot can happen in 10 years, and all of it worked to make Zombieland: Double Tap the film it is today."
Here's why you need to be watching severely underrated Canadian sitcom Letterkenny.
"I first encountered Canadian sitcom Letterkenny thanks to a short video that was posted somewhere on the internet a few years ago. It's the cold open for the show's very first episode, featuring its two leads, town tough guy Wayne (Jared Keeso) and his buddy Daryl (Nathan Dales), verbally annihilating two hockey bros (Dylan Playfair and Andrew Herr) who drop off Wayne's sister at their produce stand."
Fornite has been ranked as the most popular game in the United States by Satellite Internet.
"Fortnite fans who were used to living on its embattled Earth were plunged into a black hole of despair a few days ago when the game went dark. Fortnite Chapter 2 has come into existence, and it was a huge relief to a significant portion of the United States."
El Camino: A Breaking Bad Movie originally had a much darker ending for Jesse Pinkman.
"After years of speculation, one secret New Mexico production (filmed under the title Greenbrier), and actors sworn to confidentiality, El Camino: A Breaking Bad Movie landed on Netflix last Friday. In the two-hour film, viewers learned the ultimate fate of Jesse Pinkman (Aaron Paul), the meth-cooking sidekick to chemistry teacher-turned-drug-kingpin Walter White (Bryan Cranston). Fleeing from captivity imposed by white supremacists forcing him to make illicit substances, Pinkman gathers enough funds to trade in blue ice for stark white Alaskan territory, driving toward a presumably happier future."
Futurist Grey Scott, filmmaker Tommy Pallotta, and Den of Geek's very own Chris Longo were featured in the artificial intelligence episode on the Sci-Fi Talks podcast.