News
Link Tank: 8 Movies For Terminator Fans
Terminator: Dark Fate, Phoebe Waller-Bridge, Billy on the Street, and more in today's daily Link Tank!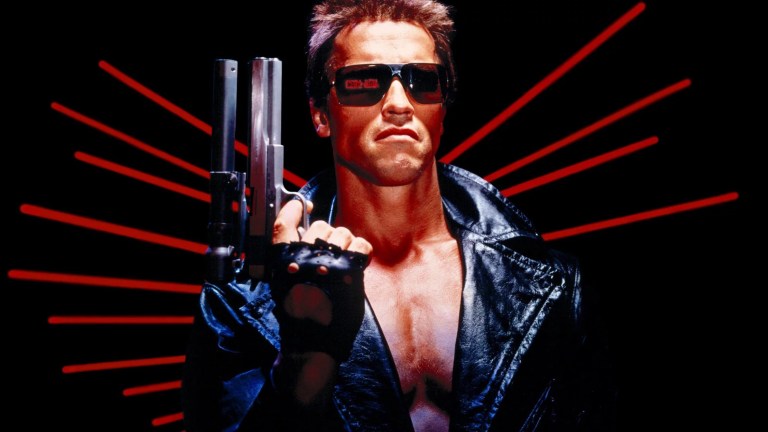 Here are eight super cool films that are perfect for fans of The Terminator.
The Terminator came out to delighted audiences in 1984. Arnold Schwarzenegger's swaggering cyborg assassin coined the iconic line, "I'll be back"—and he was. Again and again. The sixth film in the franchise, Terminator: Dark Fate, hits theaters Friday November 1st, welcoming fans back into the action-packed, high-stakes world of time traveling robot assassins set out to tip the fate of the future into their own hands.
Here's why Doctor Sleep needed to redeem Stanley Kubrick's The Shining for Stephen King.
"Stephen King has a notoriously fraught relationship with Stanley Kubrick's adaptation of his novel The Shining. King famously called the film "a big, beautiful Cadillac with no engine inside it." King also criticized what he saw as the misogynistic portrayal of Wendy, and the casting of Jack Nicholson as Jack Torrance."
Phoebe Waller-Bridge discussed her comments on abortion that were cut on Saturday Night Live.
"Phoebe Waller-Bridge took to Saturday Night Live in the kind of storm we have come to expect from her, but now, a month later, she's got some new (to us, anyway) thoughts on that experience. Her monologue, which was very much something we'd expect from her, was filled with a conversation about horny women and genitalia."
Here are the ten best bits from Netflix comedy series Billy on the Street.
"Billy on the Street has had a surprising and, to a certain extent, confusing number of homes since it began. While it's existed in some capacity for 15 years, it began its TV run on the Fuse network in 2011 before leaping to truTV in 2015, eventually moving to Funny or Die in 2018 as a shortform web series. But, as of last week, the entire Billy on the Street catalogue lives on Netflix."
Bill Gates won't rule out voting for Donald Trump in 2020 if Democrats promote a wealth tax.
"Bill Gates, a man who's worth an estimated $107 billion, suggested on Wednesday he'd be open to voting for President Donald Trump in 2020 if the Democrats try to make him pay his fair share in taxes. The bizarre suggestion is just the latest sign that American oligarchs are prepared to support an authoritarian if Elizabeth Warren's proposed wealth tax moves forward."
Fans of Stranger Things have put up fake Jim Hopper campaign signs in New York.
Election time is upon us, and with it comes awkward holiday dinners, arguments on social media, and hilarious Saturday Night Live skits. While it can be an overwhelming time for voters in the U.S., one Stranger Things fan decided to turn the election season Upside Down by adding their own candidate to the ballot.
Google has recruited cybersecurity companies to help scan to Google Play Store for malware.
"Google has recruited three cybersecurity companies to help it scan Android apps for malware before they get listed on the Google Play Store."