News
Link Tank: Eight Facts About Eddie Murphy
Eddie Murphy, Magic: The Gathering, Xbox Live, and more in today's daily Link Tank!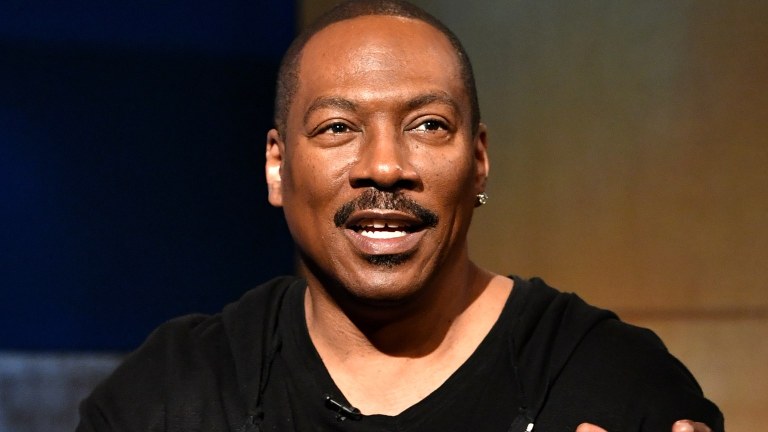 The deforestation of the Amazonian rainforest has been linked to a disease without a vaccine.
"Illegal logging and pervasive wildfires are just a couple of the dangers facing the Amazon rainforest, a global bed of biodiversity and carbon sequestration. The consequences of this deforestation are as local as rising temperatures in Brazil and as distant as blooms of Sargassum seaweed in the Virgin Islands. Now scientists say we should add malaria to that list."
Two new sets for Magic: The Gathering have been announced for 2020.
"We knew that there were going to be a bunch of new sets for Magic: The Gathering, and in their weekly live stream, we found out from Wizards of the Coast that the two upcoming sets are Theros: Beyond Death and Ikoria: Lair of Behemoths. The sets will be released on January 24, 2020 and April 24, 2020, respectively. Each will also have a pre-release event a week prior to its official release date, which has become the new standard for just about every Magic: The Gathering set. Plus, it'll probably be on Arena around that time."
Scientists have discovered hidden information inside a 140-year old physics concept.
"Physicists have uncovered a way to access physical information that had been hidden to science for 140 years, according to a recent paper."
An It-themed bar in Replay Lincoln Park in Chicago is perfect for the Halloween season.
"Hey Georgie. What a nice beer. Want it back? One hopes you've never encountered a clown asking you this question from the confines of a sewer grate. But if that's an experience you're actively seeking, you might get pretty close this It-themed pop-up bar. Replay Lincoln Park, an arcade bar in Chicago that has done many pop-up events in the past, will be hosting this one through Halloween."
Here are eight fun facts about successful comedian and movie star Eddie Murphy.
"Few entertainers have enjoyed the kind of success comedian Eddie Murphy has had. Born in Brooklyn, New York on April 3, 1961, Murphy originally found fame on Saturday Night Live, then went on to dominate the box office throughout much of the 1980s with hits like 48 Hrs., Trading Places, Beverly Hills Cop I and II, The Golden Child, Eddie Murphy: Raw, and Coming to America, which went unrivaled in Hollywood. Switching from his trademark role of a streetwise, fast-talking fish out of water, Murphy moved on to a string of successful family comedies (The Nutty Professor, Doctor Dolittle) in the 1990s and beyond."
Microsoft will roll out automated filters that will let players screen out offensive comments on Xbox Live.
"When trash talk goes too far on Xbox Live, Microsoft wants to give gamers the option to filter it out. On Monday, the company said it will use computer algorithms to detect and hide offensive remarks sent to users' private messages."