News
Link Tank: Eddie Redmayne Reveals DC Villain He Wants To Play
Eddie Redmayne, Adam Sandler, The Goldfinch, and more in today's daily Link Tank!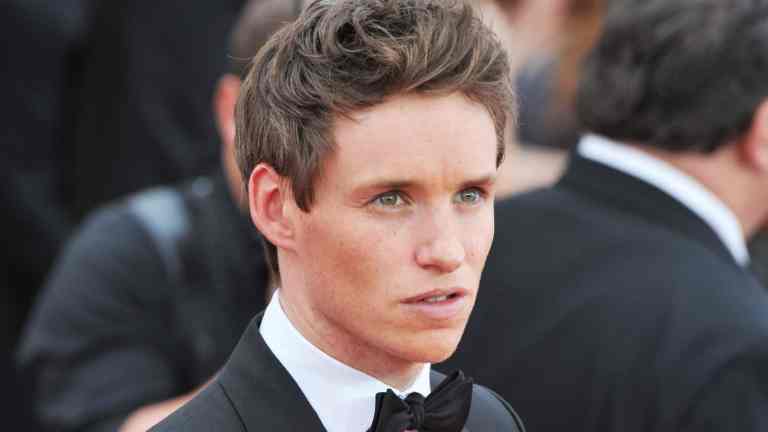 Elon Musk now claims that SpaceX's starship is getting ready for flight.
"According to recent reports, SpaceX's Starship is getting ready for flight. SpaceX has filed applications with the FCC to set up communications with the rocket and will soon receive permission from the FAA to alter its South Texas launch facilities so the rocket will be able to launch from there."
Here's why critics and fans are angry about the adaptation of Donna Tartt's novel The Goldfinch.
"The Toronto Film Festival saw the first screenings of The Goldfinch, a star-studded adaptation of Donna Tartt's novel. Tartt's modern Dickensian tale divided critics and readers in book form, and it seems the debate will continue onto the screen. The Goldfinch won the Pulitzer Prize for fiction in 2014; reports say that the film has tried to be extremely faithful to its source material—a tactic that does not seem to have worked for some."
Three Americans have died after contracting a brain-infecting virus spread by mosquitoes.
"On Monday, Rhode Island health officials reported that a resident had died after contracting the Eastern equine encephalitis (EEE) virus. The death marks the third fatality linked to EEE reported this year, and the second such case documented in less than a week."
Here's why Uncut Gems may be the movie that finally gives Adam Sandler an Oscar.
"In the Safdie brothers' wild new movie Uncut Gems, you meet Howard Ratner's (Adam Sandler) asshole first. Seriously — the first image that Josh and Benny Safdie give us of Howard is his insides during a colonoscopy. As he lays on his back, his rectum exposed to doctors, it's the calmest the boisterous diamond district dealer will ever be during this thrill ride, a scumbag masterpiece about jewels, basketball betting, and a frenetic moron of a man who gets into a fight with The Weeknd."
KFC has released a dating simulator game where you romance an anime version of Colonel Sanders.
"KFC created an anime-style dating simulator that will let you romance the fast food chain's mascot Colonel Sanders. (Seriously.) The game—called "I Love You, Colonel Sanders! A Finger Lickin' Good Dating Simulator"—features an unsettingly young and handsome version of Colonel Sanders drawn as an anime character. It will be available on Steam as a free title for PC and Mac."
Eddie Redmayne has revealed which DC villain he wants to play in a Batman movie.
"While Eddie Redmayne is hardly a Hollywood newcomer, but there's one area of cinema he hasn't tapped into yet—and is apparently interested in exploring. The Academy Award winner recently spoke with IMDb at the Toronto International Film Festival, where he and other stars were asked which supervillain they'd love to play if they could choose. Redmayne has previously played bad guys in films such as Jupiter Ascending (2015) and Hick (2011), however he hasn't taken a stab at any comic book adaptations. As reported by ComicBook.com, the actor chose DC's Riddler."