News
Link Tank: Dolores Umbridge Was Based on a Real Person
Dolores Umbridge, Bohemian Rhapsody, Game of Thrones, and more in today's daily Link Tank!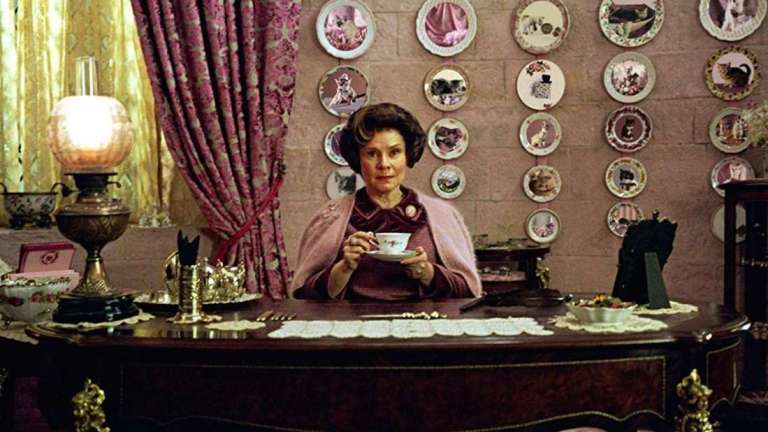 Here's a character predicted to die in the final season of Game of Thrones.
"When it comes to Game of Thrones no one is safe, and Season 8 won't be any different. With the show's final six episodes, we're all on high alert that our favorite characters could end up dead — or worse, transformed into members of the Night King's undead army. But there's one beloved Game of Thrones character who's gone overlooked but might not make it through Season 8: Jon's direwolf Ghost."
Queen's Brian May is defending Bohemian Rhapsody director Bryan Singer amidst allegations of sexual assault.
"Bohemian Rhapsody is meant to be a movie documenting the beginning of Queen's long career. What it does is give us a half-baked look at the band's interpretation of Freddie Mercury rather than an accurate telling of his life. As if the success of Bohemian Rhapsody wasn't enough to rub fans the wrong way, now it seems as if Brian May is continuing to support Bryan Singer despite the 20+ years of sexual abuse allegations against him."
Here are reality TV shows that are actually fun to watch.
"In 1992, MTV's The Real World started a slow-moving revolution that turned into an all-out blitz when Survivor premiered eight years later: Look at all these regular people starting drama! They are not polite at all! Watching unscripted lives unfold may have felt dirty early on, but no one could stop watching. As cable channels multiplied, the allure of producing cheaper shows that could air on endless loops meant that you didn't have to channel surf long before stumbling on one of them."
Dolores Umbridge is based on a real person, according to J.K. Rowling.
"Out of all the villains in JK Rowling's Wizarding World, Dolores Umbridge is undoubtedly one of the worst of them. Apart from being completely evil, she's also incredibly annoying—to both her fellow characters and viewers alike. Worst of all? She is apparently based on real person."
MoviePass is once again offering the unlimited plan.
"When MoviePass introduced its $9.95 unlimited plan back in 2017, allowing you to watch one movie a day, it sounded too good to be true. That's exactly what it turned out to be, but not before millions of people signed up. However, the unlimited plan looks set to make a comeback."
A woman is suing NASA for damaging her Apollo 11 lunar sample bag.
"In 2017, Nancy Lee Carlson of Illinois auctioned off a genuine Apollo 11 lunar sample bag for $1.8 million dollars. That's a good score given she purchased the bag for $995, but she was expecting as much as $4 million. The reason for the low value, she says, is that NASA damaged the bag—and she's now suing the space agency to that effect."