News
Link Tank: Documentary Chronicles Creepy Wrinkles the Clown
Wrinkles the Clown, The Vampire Diaries, Joaquin Phoenix's Joker, and more in today's daily Link Tank!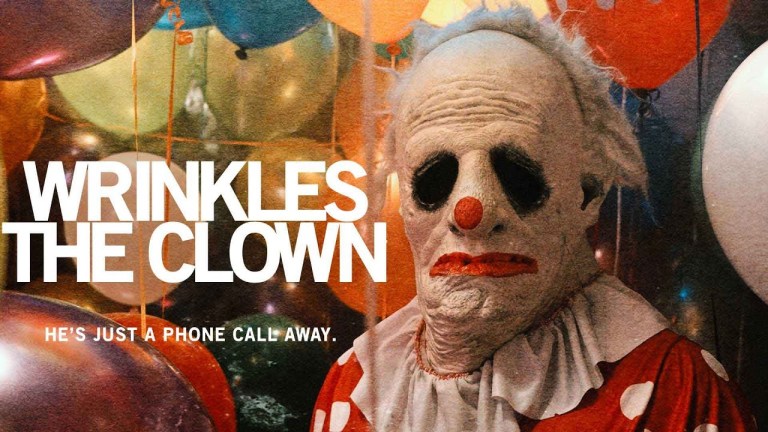 Scientists have detected water for the first time on a planet outside our solar system.
"Good news: We're all moving 110 light-years away! Well, maybe not quite yet, but scientists just made a major breakthrough in the search for habitable worlds beyond our own: A team of astronomers detected water vapor in the atmosphere of a super-Earth."
Here's why The Vampire Diaries won the vampire franchise war of the 2000s.
"I remember the first season of The Vampire Diaries coming out. I was just starting my freshman year of college, and I'd initially dismiss the series because the pilot hadn't moved me, but then I heard about how the show had grown and developed so I decided to check it out. I was hooked."
Astronomers may have detected an object from outside our solar system.
"An amateur astronomer may have detected an object from outside our solar system, according to an announcement from the Minor Planet Center."
Here's why Joaquin Phoenix's Joker ultimately doesn't have a lot to say about society.
"The buzziest screening at TIFF this year was not the Ansel Elgort-starring The Goldfinch, an adaptation of the bestselling novel your mom's book club loves; nor was it Ford v Ferrari, the flashy car-racing movie with two of the country's biggest movie stars; nor was it a Star Wars director's murder mystery caper. It was an adaptation of a comic book villain's origin story, the superpowers and myth peeled away to leave only the nasty, hateful pit of DC Comics' most mysterious bad guy — a villain whose narrative past has always been subjective at best."
The viral story of creepy Wrinkles The Clown is chronicled in a new documentary.
"In 2014, a couple of fed-up parents in southern Florida paid Wrinkles the Clown to hide under their unruly daughter's bed. Wrinkles was to scare her so that they could spend the rest of her young life threatening to bring him back if she ever put another toe out of line."
Nintendo is using the owner of RomUniverse.com for allegedly pirating the company's games.
"Nintendo is suing the owner of RomUniverse.com for allegedly pirating its games and making them available for download. RomUniverse has been bootlegging titles for nearly every Nintendo game console, including the recently released Nintendo Switch, according to the company's lawsuit, which was filed on Tuesday and spotted by Polygon."