News
Link Tank: Daisy Ridley Addresses Reylo Shipping From Fans
The Rise of Skywalker, Zombieland: Double Tap, American Horror Story: 1984, and more in today's daily Link Tank!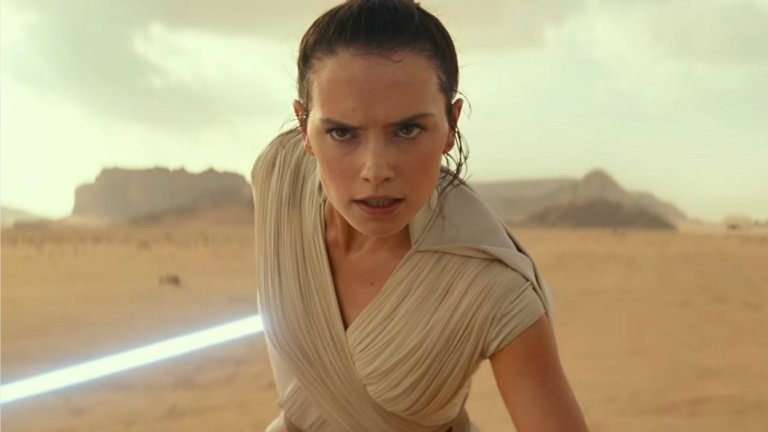 Here are all the easter eggs that you might have missed in episode five of American Horror Story: 1984.
"With all of Camp Redwood's terrifying events having happened in just one night, American Horror Story: 1984 finally wrapped up the first half of its horror-themed story with the arrival of the campers. But while the long night was finally over, Season 9's storyline has only just begun."
Zombieland: Double Tap is an entertaining sequel that was worth the ten-year wait.
"Fans of the 2009 movie Zombieland are probably asking themselves one question: Really? A sequel? Ten years later? But alas, it is worth the wait and a fun time, so we can't judge the creative team too harshly. Smack-dab back in the heart of Zombieland, we see Wichita (Emma Stone), Little Rock (Abigail Breslin), Tallahassee (Woody Harrelson), and Columbus (Jesse Eisenberg) back in action, but not everything is as it seems."
Daisy Ridley addressed Star Wars: The Rise of Skywalker and "Reylo" shipping in a new interview.
"If you are even on the fringe of online Star Wars fandom, over the past few years you have probably heard the term "Reylo" bandied about. What was once merely the moniker for fans of a romantic relationship between Rey and Kylo Ren has, in fits and starts, become a heated war between people for and against it."
Here's a look at all of the weird stuff that went down in the season finale of CW's Riverdale.
It's gotten to the point with Riverdale that, no matter what happens, pretty much all we can do is just throw up our hands and go, "I GUESS." A deadly Dungeons and Dragons knockoff that is somehow immensely popular and cool? I GUESS. A dude who dresses up in twigs and makes people drink poison? I GUESS. A Jonestown cult that harvests organs from its unwitting participants? I GU– wait, what??? Yes, folks, that was indeed a plotline at the tail end of last season, when Betty and her mother were prisoners of the Farm while the Gargoyle King was running rampant through the streets of their quaint little hometown. Now that Season 4 has kicked off with an appropriately emotional sendoff for the late Luke Perry, known on the show as Archie's father Fred Andrews, it's time for the bizarre games to kick back up again. If you don't have time to rewatch the last couple episodes of Season 3, or if you just need to be told what to remember — look, there's a lot of TV out there, we get it — here's a quick catch-up for you, complete with corpses, prison intrigue, and that sweet, sweet, blue poison juice.
A new Stranger Things fan theory on Reddit predicts a dark fate for Nancy Wheeler.
"Nancy Wheeler from Stranger Thingsmight the sassiest, gun-shootin' big sister there ever was, but according to a recent fan theory on Reddit, it is time for her to get the ax."
Razer has developed the first optical keyboards for laptops.
"This week, Razer announced that it has developed the world's first optical keyboard for use in laptops, with the Razer Blade 15 Advanced being the first gaming laptop to ship with it."