News
Link Tank: Crisis On Infinite Earths Gives Us Best Friend Material
Crisis On Infinite Earths, Breath of The Wild 2, X-Men: The Animated Series, and more in today's daily Link Tank!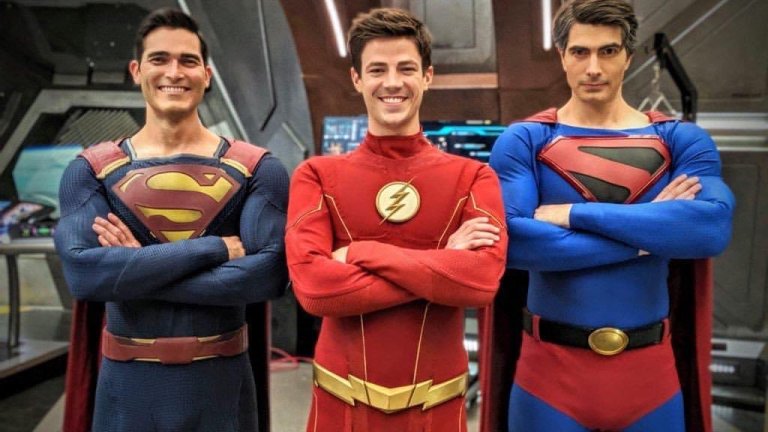 The release date for the sequel for Legend of Zelda: Breath of the Wild was teased by a job listing.
"Legend of Zelda fans have been scrambling for hints, leaks, and updates about the Breath of the Wild sequel Nintendo announced at E3 2019 in June. There's been little in the way of official statements about BotW 2, but a new Nintendo job opening suggests anyone hoping for a 2020 release date shouldn't hold their…breath."
Here's why the Crisis on Infinite Earths crossover is giving us all of the best friend material.
"More than anything in film right now, it's the Crisis on Infinite Earths crossover that has me so excited. Endgame was something special on the Big Screen, but when it comes to television, not only is DC dominating, but I find that they have managed to capture a lot of what is lovable about the comics (mostly) and had adapted it (mostly) into watchable television. What is happening in Crisis is truly fantastic and despite the many, many gripes I've had with the overarching series, this stuff makes me happy to see. Especially the ways in which the casts have all been interacting."
A new lawsuit claims that the theme song for X-Men: The Animated Series was plagiarized. 
"The theme song to X-Men: The Animated Series is undeniably amazing, but now there are accusations that it was stolen. A Hungarian man has filed a lawsuit against Marvel, Disney, Fox, Apple, Amazon, and others—along with folks from Saban Entertainment—claiming that the theme song was plagiarized."
Here are the best witch movies that will satisfy your occult desires just in time for Halloween.
"Witches have long been regarded as feminist figures in popular culture, alluring us with their connection to the occult and feminine strength. Whether they're dressed under the veil of contemporary women or fitting into the archetype and flying through the night on broomsticks, witches are fascinating as the all-powerful woman who has harnessed her energy to do whatever the hell she wants. That is, if she's not hunted down and burned at the stake. (Damn the patriarchy!)"
Here are eleven surprising facts that may not have known about legendary musician John Lennon.
"Before he was one of the world's most iconic musicians, John Lennon—who was born in Liverpool on October 9, 1940—was a choir boy and a Boy Scout. Let's take a look at a few facts you might not have known about the leader and founding member of The Beatles."
Fortnite developer Epic Games vowed to never ban players for supporting the protests in Hong Kong.
"Fortnite developer Epic Games is vowing to never punish players for talking about political issues—even when it comes to the pro-democracy protests in Hong Kong."