News
Link Tank: Bruce Campbell Criticizes Batman v Superman
Batman v Superman: Dawn of Justice, The Red Sea Diving Resort, Spider-Man: Far From Home, and more in today's daily Link Tank!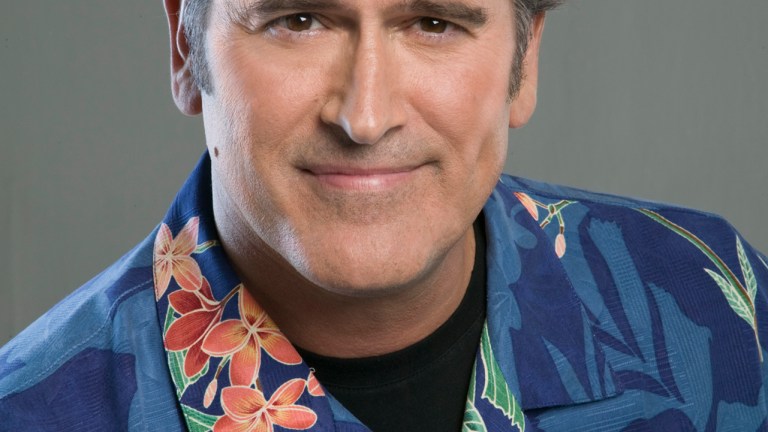 Spider-Man: Far From Home may have hinted about the Fantastic Four in the MCU.
"The Fantastic Four are coming to the Marvel Cinematic Universe … at some point. But their first introduction may have been through Spider-Man, which is a perfectly appropriate gateway due to the Fantastic Four's and Spider-Man's long and storied history together in the Marvel Universe."
Here's why were happy that Helmut Zemo will be joining Falcon and The Winter Soldier.
"After months of rumors, it was confirmed at San Diego Comic Con that Daniel Brühl's character from Captain America: Civil War, Helmut Zemo, would be joining the Marvel Studios Falcon & The Winter Soldier Disney+ series. This is a brilliant addition to the show. Zemo is one of the MCU's better villains, and his presence augurs excellent things to come."
The Red Sea Diving Resort is a new thriller from Netflix starring Chris Evans.
"One argument often made against the pop cultural dominance of the Marvel Cinematic Universe is that the logistical demands of the movies, which inevitably spawn sequels and Avengers team-ups, have prevented a micro-generation of actors from taking on other more creatively adventurous, less financially fruitful endeavors. The thinking goes that Robert Downey Jr., Chris Hemsworth, or Scarlett Johansson might have more interesting IMDb profiles in the last 10 years if they weren't always getting called back to a soundstage in Atlanta to don a superhero costume and throw punches in front of a green screen. Imagine all the mid-budget, star-driven projects we've lost to Hollywood's franchise obsession."
Bruce Campbell recently bashed Batman v Superman: Dawn of Justice.
"While Batman v Superman: Dawn of Justice wasn't a box office flop—it earned nearly $875 million worldwide—the highly anticipated team-up film between the two most popular superheroes in the DC Universe was a major disappointment for fans, diehard and casual alike."
Google is now testing a $5 dollar Android play pass subscription.
"This fall, iOS/macOS/Apple TV users will get the option to subscribe to Apple Arcade and unlock access to over 100 games, some exclusive, to play each month. Google isn't standing idly by, though, and its Android alternative looks set to be called Play Pass."
Lyft has removed over a thousand electric bikes in San Francisco after battery fires.
"Lyft has yanked over a thousand electric bikes from rental availability in San Francisco after at least two e-bikes experienced battery fires in the past few days, according to the San Francisco Examiner."