News
Link Tank: Bong Joon-ho's Parasite Is a Masterful Thriller
Bong Joon-ho, Jane The Virgin, Amazon, and more in today's daily Link Tank!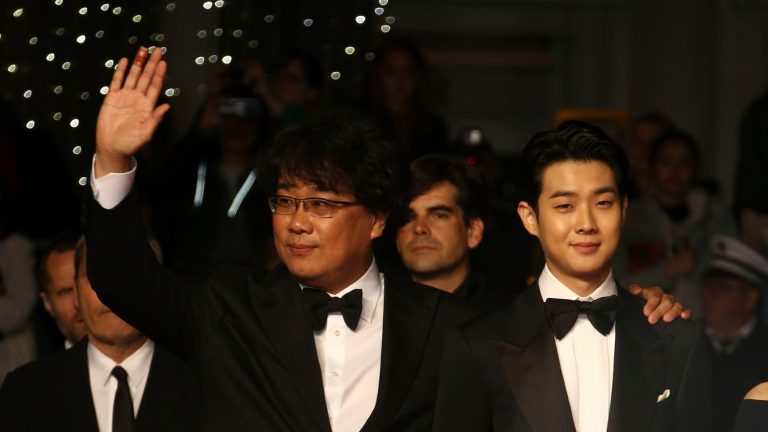 New footage showcases chimpanzees eating tortoises.
"Chimpanzees, humans' closest relatives, have been known to eat a rich and varied diet including, but not limited to, Mountain Dew and baby chimps. Now, for the first time, we can add tortoises to that list, thanks to a new paper published Thursday in Scientific Reports. In addition to showing a new food source, the videos depict sophisticated behaviors never before seen in chimps."
Here's why Jane and Petra's friendship is the cornerstone of Jane the Virgin. 
"It's hard not to be caught up in the telenovela whirlwind that is Jane the Virgin, so charmed by the sweeping romance and staple tropes that it would be easy to miss some of the series' minor (and few) missteps. While it's great the show has finally committed to Rafael (Justin Baldoni) being the "true love interest," it hasn't had a great track record when it comes to Jane's friendships with other women."
Scientists have discovered the mysterious source of an ozone-destroying chemical.
"The recovery of the ozone hole has been a quintessential environmental success story, as the world has worked largely in harmony for decades to phase out ozone-depleting chemicals. So last year's discovery that emissions of CFC-11, one of those banned chemicals, was suddenly reversing course came as a shock."
Bong Joon-ho's new thriller Parasite is a home invasion masterpiece.
"There is a moment about halfway through Korean director Bong Joon-ho's new thriller Parasite during which it morphs from one movie into an entirely different one. There's the first film, a hysterical comedy about a family struggling to make ends meet who, out of desperation and not a little bit of greed, attempt a hostile takeover of another, richer family's possessions. And then there's the second movie, a terrifying, violent farce that rips open and exposes the indestructible class dichotomy that permeates the foundations of society."
Here are the 15 best TV pilots of all time.
"Even great TV series don't always start out that way. Sometimes a show needs several episodes, or even a couple of seasons, to really find its feet. There's no shame in that, but it also means the shows that do nail their tonal and thematic intentions from the very first episode are rare creatures worthy of celebration. In that spirit, here are 15 of the greatest pilot episodes in television history."
Amazon shareholders have rejected facial-recognition proposals.
"A trio of shareholder proposals intended to force Amazon to rein in its facial-recognition technology and address climate change failed to secure enough votes, despite a vocal campaign from activist investors and employees. Company shareholders rejected the proposals on Wednesday. However, the vote breakdown won't be made public until Friday, according to attendees of the annual shareholders' meeting."