News
Link Tank: Black Lady Sketch Show Is 2019's Funniest Comedy
A Black Lady Sketch Show, Four Weddings and a Funeral, Stranger Things, and more in today's daily Link Tank!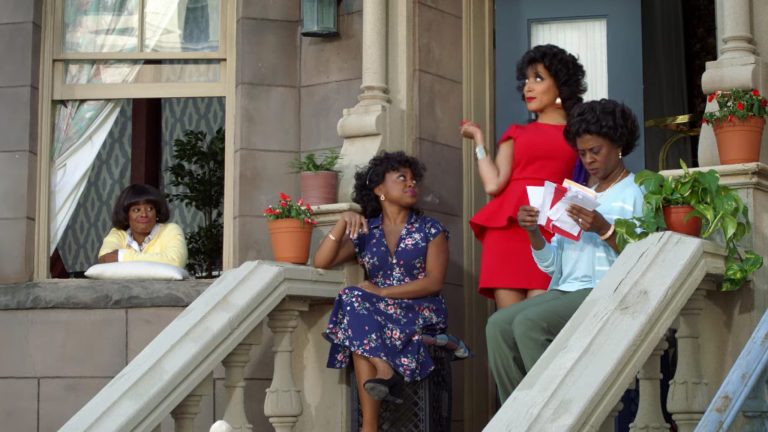 Here's how using gender-neutral pronouns can change society for the better.
"Slowly but steadily, the use of gender-neutral pronouns like "they" and "them" to refer to people who prefer not to be gendered is becoming more widely adopted. Yet the practice has its opponents, and they're particularly vocal. The controversial Canadian academic Jordan Peterson, for one, has railed against it as part of a greater campaign against political correctness. But as researchers show Monday in PNAS, using gender-neutral pronouns has less to do with political correctness and more to do with changing perceptions toward historically marginalized groups for the better."
A Black Lady Sketch Show is a hilarious and groundbreaking new comedy from HBO. 
"On Friday, HBO aired the first episode of A Black Lady Sketch Show, the magnificently titled "Angela Bassett Is the Baddest B****," highlighting the comedic prowess of its core four: Ashley Nicole Black, Quinta Brunson, Gabrielle Dennis, and creator Robin Thede. The episode also brought in some amazing guest stars: Gina Torres, Angela Bassett, Natasha Rothwell, Laverne Cox, and others."
U.S. senators have urged Google to end its poor treatment of its contract workers.
"Google depends deeply on its contractors, but a series of damning reports indicate that while these workers make up around half of the company and are tasked with essential work, they are largely treated as second-class citizens. In response, a group of U.S. senators wrote a letter to the tech giant in late July calling it out for this shitty labor practice. The letter follows hundreds of Google employees demanding fair treatment of contractors at the company."
Hulu's Four Weddings and a Funeral can't recapture the spirit of the original.
"Mike Newell's 1994 British romantic comedy Four Weddings and a Funeral is a film about a tight-knit group of somewhat childish friends who suddenly find everyone around them getting married, having children, and moving on with their lives. Chronically late Charles (Hugh Grant), flighty Scarlett (Charlotte Coleman), acid-tongued Fiona (Kristen Scott Thomas), kind-hearted Matthew (John Hannah), nervous Tom (James Fleet), and optimist Gareth (Simon Callow) are like the cool kids in the back of the class cracking jokes and playfully judging everyone. As a group, they are able to remain in a communal state of arrested development. But as our heroes drift from wedding to wedding to funeral, they find themselves growing, often against their will."
A Stranger Things location tour is now coming to Atlanta. 
"Stranger Things fans who have long wanted to experience the Upside Down for themselves will soon have their chance. On August 16, Atlanta Movie Tours, which regularly hosts tours of The Walking Dead shooting locations and the house where Gone With the Wind was written, is adding a new event to its roster: the Atlanta Upside Down Tour."
Cloudfare has pulled the plug on 8chan following the white nationalist shooting in El Paso.
"Alex Stamos, former Facebook security chief and current Stanford Internet Observatory researcher, noted on Twitter that 8chan was effectively hosted by Voxility given that "Epik/Bitmitigate owns very little of their own hardware and instead rents Voxility's servers and AS." Voxility responded to say that it has "taken care of this" by blocking the third-party hoster."