News
Link Tank: Bill Maher Mocks Stan Lee Following Lee's Death
Bill Maher, Facebook, Jimmy Fallon, and more in today's daily Link Tank!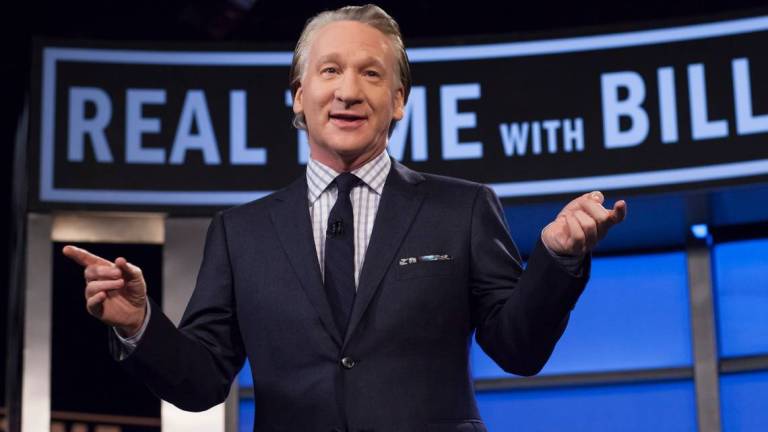 Here's when Big Mouth will return for season 3 on Netflix. 
"Netflix's nastiest and most woke animated series about puberty, Big Mouth is confirmed for Season 3, but when exactly will it arrive and where will the series go after the incredible madness that was Season 2?"
Bill Maher mocks Stan Lee following Lee's death.
"Bill Maher has a history of doing and saying the wrong things, whether its using the n-word on his HBO series or coming for millenials and the #MeToo movement. He also drew outrage when he equated the rise of Donald Trump with comic book culture in a reviled piece."
The Tumblr app has disappeared from the Apple app store.
"Tumblr has mysteriously vanished from Apple's App Store, and it's not clear why. The issue was first reported Friday by tech blog PiunikaWeb, which pointed to user reports that the app wasn't working and noted that some users were "not able to turn off Safe Mode." As of Sunday, the app was still nowhere to be found in the iOS store." 
Google may close Google News thanks to EU ruling. 
"Google has warned that its Google News service could close in the EU if Article 11 goes ahead. Article 11, sibling to the contentious Article 13, proposes a tax on companies like Google if they link to a news story from a recognised publisher. Since Google News is a hub composed entirely of news stories from publishers, it would require the company to pay hefty charges to continue to exist."
Facebook tries to mop up mess after PR disaster. 
"Facebook is pushing back on a bombshell New York Times report that claims the social network hired a Republican opposition research firm to cast its critics as tools of the liberal megadonor George Soros. But the story has sparked calls for investigations and government regulation—two things Facebook was trying to avoid with its alleged sketchy tactics."
Ten timeless facts about A Land Before Time. 
"Five years before Jurassic Park roared into theaters, a gentler, more meditative dinosaur film endeared itself to audiences of all ages. Initially met with mixed reviews, The Land Before Time is now regarded as an animated classic. Here are 10 things you might not have known about the Steven Spielberg-produced film, which arrived in theaters 30 years ago."
Jimmy Fallon reveals peoples' strange Thanksgiving traditions. 
"Everyone does Thanksgiving celebrations in their own fashion. It can make the traditions of others seems impossibly strange, often in wonderful ways. The Tonight Show's recurring "Hashtags" segment is well-suited to revealing these kinds of weird rites performed by people around the country, and that's what it did on Friday's show."