News
Link Tank: Avengers: Endgame Theories Explained
Avengers: Endgame, Game of Thrones, Sri Lanka, and more in today's daily Link Tank!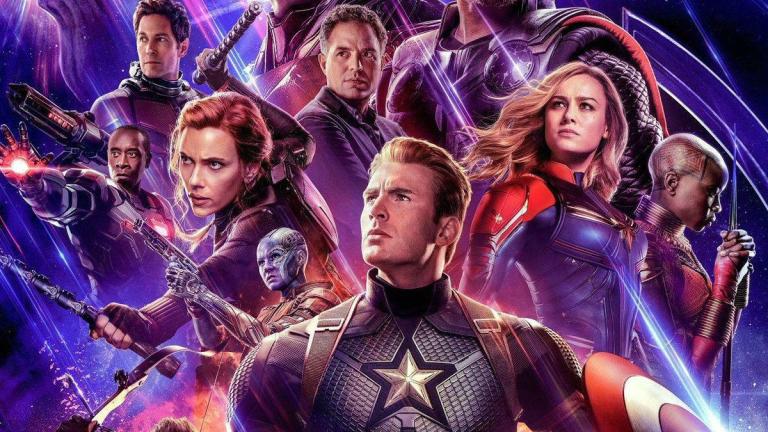 Here are the leading fan theories for Avengers: Endgame.
"The last Avengers movie left on quite dramatic terms, with arch-enemy Thanos getting all six Infinity Stones and turning half of the population, including the superheroes, into dust with a snap of his fingers. The latest Avengers movie, a sequel-of-sorts to Infinity War, comes out on April 26. In the lead up, fans have been dissecting the comics, other Marvel movies, and the Endgame trailers to figure out what might happen."
Here's how CRISPR gene editing trials on humans were approved in the US.
"For years, we have speculated about the promise that CRISPR — a gene editing tool that can precisely change DNA sequences — holds to treat human disease. This week, our high expectations were put to the test. On Wednesday, reports confirmed that the United States embarked on a new clinical trial using CRISPR to treat human cancer patients — the first of many more to come."
Netflix original film Someone Great is a love letter to female friendship.
"We need a new genre name for movies like Someone Great. To call it a romantic comedy would be to inaccurate, as the film follows the events of a break-up. To call it a "chick flick" is reductive and insulting. And why does a comedy about a group of female best friends behaving badly always fall under one of those monikers? We don't have a similarly demeaning name for the dozens of wacky male-led comedies (although may I suggest bro-show? Or bromance?)."
Sri Lanka blocked Facebook and WhatsApp after bombings left 207 dead.
"After at least 207 people were killed and over four hundred more were reported wounded after a series of bombs went off at Easter services and hotels in Sri Lanka, the Sri Lankan government has moved to block access to Facebook, TechCrunch reported on Sunday."
Here's how Beric Dondarrion's sword may play a larger role on Game of Thrones.
"Beric Dondarrion and his flaming sword were front and center in the trailers for Game of Thrones Season 7, and why not? It's a striking, badass bit of iconography, instantly classic for its sheer ridiculousness (I mean, just look at that image above). In the penultimate episode of Season 7, "Beyond the Wall," we finally saw the bristly, eye-patched, preacher-of-all-things-Lord-of-the-Light wield the weapon, in the middle of a battle against the Night King's army of the undead. And he whipped it out again to set Ned Umber on fire in the Season 8 premiere, "Winterfell."
Here are the early acting gigs of 20 Game of Thrones stars.
"We're two episodes into the final season of Game of Thrones, and still trying to figure out who will win the battle for the Seven Kingdoms. But here's how some of the series' stars (past and present) made a living before they were Starks, Lannisters, Baratheons, Targaryens, and beyond."
A parked Tesla Model S bursted into flames in Shanghai.
"Tesla is dealing with a rather worrying incident in Shanghai after one of its Model S electric vehicles emitted a large amount of white smoke before seconds later bursting into flames. As CNN reports, the incident was recorded by a security camera as the Model S sat parked and not charging in a car park. For now, there isn't a simple explanation as to why this happened, but Tesla has confirmed it is investigating to figure out what exactly went wrong."