News
Link Tank: An Anthony Bourdain Food Trail Has Grand Opening
Anthony Bourdain, Star Trek: The Next Generation, Mr. Brightside, and more in today's daily Link Tank!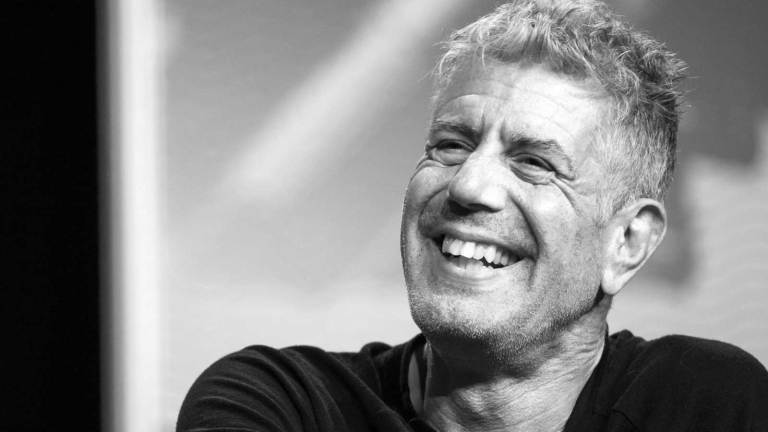 Here are six possible characters that Matt Smith could be playing in the next Star Wars.
"One of the most popular Time Lords on Doctor Who could be invading the galaxy of Star Wars, but then again, maybe not. Since 2018, one casting rumor has insisted that Matt Smith will appear in Star Wars: The Rise of Skywalker in an unspecified role. But, since then, things have gotten complicated. When questioned outright early in 2019, Smith said cryptically, "As far as I can tell, I'm definitely not." This has lead to rampant speculation that he's been removed from the movie, or is intentionally being evasive to hide a big Emperor-sized spoiler."
Deanna Troi from Star Trek: The Next Generation doesn't deserve all of the hate.
"When I was a little girl, watching Star Trek: The Next Generation reruns with my father, Deanna Troi was my favorite character because she was very pretty and very kind—like a princess … IN SPACE! That's sometimes all it takes for little girls. As I grew up into a fully fledged nerd, I continued to think Troi was the coolest, but I found out that an awful lot of people disagreed with me incredibly passionately on the topic."
NASA's OSIRIS-REx spacecraft took a stunning photo of the asteroid Bennu.
"NASA's asteroid-sampling OSIRIS-REx spacecraft, which is currently in position around the tiny, near-Earth asteroid 101955 Bennu, has transmitted its closest shot of the asteroid's surface yet. NASA has already released photos of OSIRIS-REx taken with the craft's NavCam 1 navigation camera on January 17, 2019 from a distance of roughly a mile (1.6 kilometers) above its surface. Now, per the Verge, NASA has released a photo taken on June 13 from a circular orbit of just 0.4 miles (690 meters) above Bennu—described as the closest a spacecraft has ever orbited a body in the Solar System."
Here's how The Killers' song Mr. Brightside elevated the band to rock legend status.
"It's a Friday night and you're at a dive bar, and a gentle, jiving guitar riff starts playing from the speaker. You instantly know the one, and you only have a matter of seconds to find your friends and navigate through a sea of sweaty bodies in order to get to the dance floor because it would be a crime not to yell along to the first verse: "Coming out of my cage and I've been DOING JUST FINE, Gotta gotta be down BECAUSE I WANT IT ALL." And by the line, "It was only a kiss, IT WAS ONLY A KISS," you're swept away by rock ecstasy, compelled to scream along to the rest of the track. Because, how could you not? The Killers' "Mr. Brightside" is not only a perfect guitar anthem, but probably, arguably, The Best Song."
New Jersey opened a food trail inspired by the late television personality Anthony Bourdain.
"Before Anthony Bourdain was a world-famous chef, author, or food and travel documentarian, he was just another kid growing up in New Jersey. Earlier this year, Food & Wine reported that Bourdain's home state would honor the late television personality with a food trail tracing his favorite restaurants. And that trail is now open."
Russia allegedly used social media to influence the recent European elections.
"A report from the European Commission on disinformation has said that Russian sources attempted to influence the recent European elections through social media. The "sustained disinformation activity" from Russian-linked accounts aimed to suppress turnout and influence voter preferences so that the only people who decided to vote would be more likely to vote against the interests of the European Union."