News
Link Tank: Amazon May Split Its New HQ Across Two Cities
Amazon, Kit Harington, Fantastic Beasts 2, and more in today's daily link tank!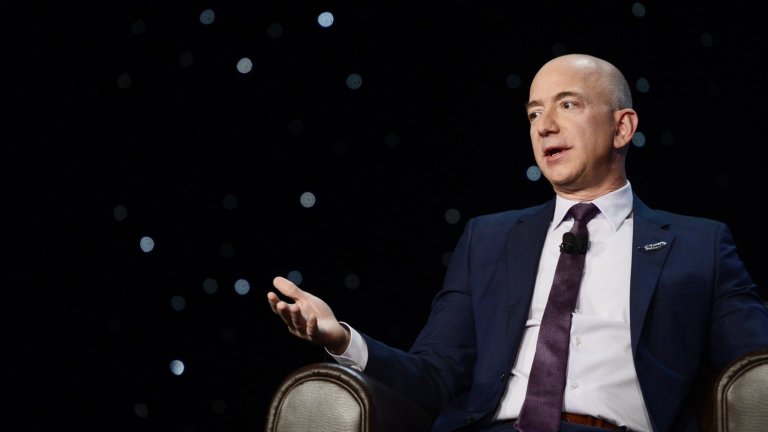 Elon Musk shares video of NASA getting to grips with SpaceX Crew Dragon. 
"NASA is getting its head around SpaceX's Crew Dragon, the capsule set to ferry astronauts from Earth to the International Space Station and back again. The initiative is set to be one of the first where American astronauts are sent into space with a commercial spacecraft, and it will play a pivotal role in plugging the gaps in NASA's space station efforts. The video, shared by CEO Elon Musk, shows astronauts Bob Behnken and Doug Hurley trying out the system."
The Chilling Adventures of Sabrina's non-binary character deserves better.
"For the most part, I enjoyed Netflix's Chilling Adventures of Sabrina. The show may not involve much heavy intellectual lifting, but it succeeds in being compellingly watchable. There are some considerable missteps, however: the way Sabrina talks about queerness and queer characters feels shockingly old-fashioned and outdated. Most glaringly, it doesn't seem to know what to do with Susie, the show's non-binary character."
Harry Potter character inclusion in Fantastic Beasts 2 could be a major continuity error. 
"Any casting announcement for the upcoming Fantastic Beasts: The Crimes of Grindelwald has been extremely exciting for Harry Potter fans. But they've been scratching their heads at how the sequel could feature a character we know for a fact wasn't yet born at the time the film takes place."
Kit Harington wept when he read the script of the final Game of Thrones season. 
"Since its first season, HBO's Game of Thrones has preyed on the emotions of its fans, causing them to cry out and howl in anguish at each shocking twist. Watching the show each week can be a fraught emotional experience — death is often swift and brutal in Westeros — but it's not exactly easy on the actors either. According to Entertainment Weekly's new cover story, which offers a few mild hints at what's to come in the final season, actor Kit Harington, who plays the show's sword-wielding (and direwolf-loving) hero Jon Snow, "wept" not once, but twice when reading the script and learning the fate of his character."
Amazon could split its HQ across two cities. 
"Amazon's 14-month search for a second headquarters outside of Seattle is close to coming to an end, according to a report in the Wall Street Journal. However, rather than the original plan, in which one city benefited from the company's new base, reports suggest that Amazon will be creating two new HQs in different states."
Facebook blocks 115 accounts for inauthentic behavior.
"Ahead of the Midterm Elections, Facebook on Monday announced it has blocked 115 accounts for "coordinated inauthentic behavior. Thirty of the now-blocked accounts were on Facebook itself and the remaining 85 were on Instagram. Facebook said it's still in the very early stages of its investigation and hinted that more accounts may be involved."
Foxconn denies report that it will bring workers from China to Wisconsin plant. 
"Foxconn has received roughly$4 billionin subsidies set aside by Wisconsin to build a new plant in the state, but that deal is looking worse and worse with each passing day. According to the Wall Street Journal, Foxconn is looking into transferring workers from China to staff up its plant because the company has struggled to hire enough workers in America. But Foxconn is emphatically denying the report and insists it will find enough workers in the U.S."