News
Link Tank: Alan Turing Will Appear On New UK Note
Alan Turing, Star Wars: The Rise of Skywalker, Craig of the Creek, and more in today's daily Link Tank!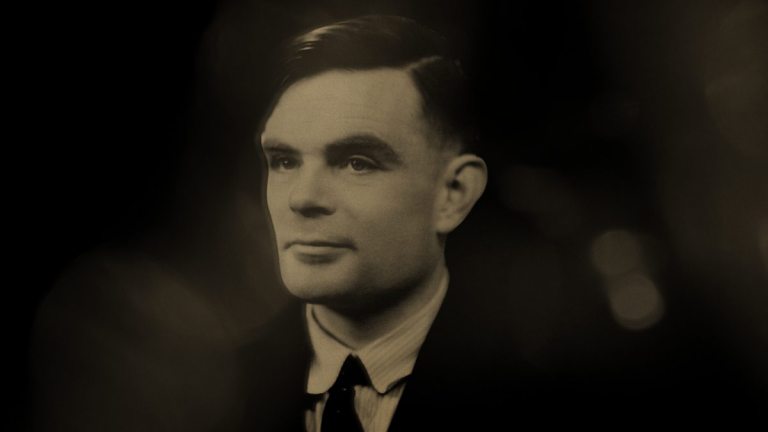 Here's what the Sith Troopers really mean for Star Wars: The Rise of Skywalker.
"In 2005, the entire Star Wars saga ended with the word "Sith." Back then, Star Wars: Episode III — Revenge of the Sith was, as far as we all knew, the period at the end of the Star Wars sentence. I remember this really well because I had a bootleg t-shirt that said: "I Don't Give a Sith" in that Star Wars font and I wore it out drinking all the time, mostly just to see who would talk to me about Star Wars in New York bars in 2005. (Note: it wasn't that cool to talk about Star Wars in bars in 2005.)"
Here's why Cartoon Network's Craig of the Creek is a beautifully animated comedy.
"This summer has been among the most emotionally daunting of my life, but one of my comforts, as it was in childhood, has been watching television, especially cartoons. For me, cartoons have always been a way to watch unique adventures with fun characters, beautiful animation, and when done well, a lot of heart. Last year, catching up with Steven Universe took up my summer, and this time, it has been the Cartoon Network show Craig of the Creek, created by Matt Burnett and Ben Levin."
Legendary computer scientist Alan Turing will appear on a new note in the UK.
"The Bank of England has announced that legendary British mathematician and computer scientist Alan Turing will appear on the new £50 note in the UK. Turing was chosen from thousands of names that were submitted by the public for possible inclusion on the British currency."
Almost a million people signed up to storm Area 51 in a now viral petition.
"If you sifted social media on Sunday, you probably saw one of the worst possible uses of the platform and one of the best. The latter being the continued groundswell of love for a plan to "storm Area 51." The classified government facility is best known to the public as a hub of alien conspiracy theories and pivotal scenes in Independence Day."
Hundreds of kangaroos are roaming around a golf course in Australia.
"Anglesea Golf Club has all the makings of a regular golf club: an 18-hole golf course, a mini golf course, a driving range, a clubhouse, and a bistro. But the kangaroo mobs that hop around the holes add an element of surprise to your otherwise leisurely round of one of the slowest games in sports."
Microsoft's internet games will be unplayable soon.
"If a reminder were needed of how much Microsoft wants us all to buy a new PC and upgrade to Windows 10 in the process, a set of classic Windows games are set to become unplayable. Support for Microsoft Internet Games comes to an end within a few weeks depending on your OS."