News
Link Tank: Stranger Things-Themed House Available on Airbnb
Star Wars: The Rise of Skywalker, Stranger Things 4, The Witcher Season 2, and more in today's daily Link Tank!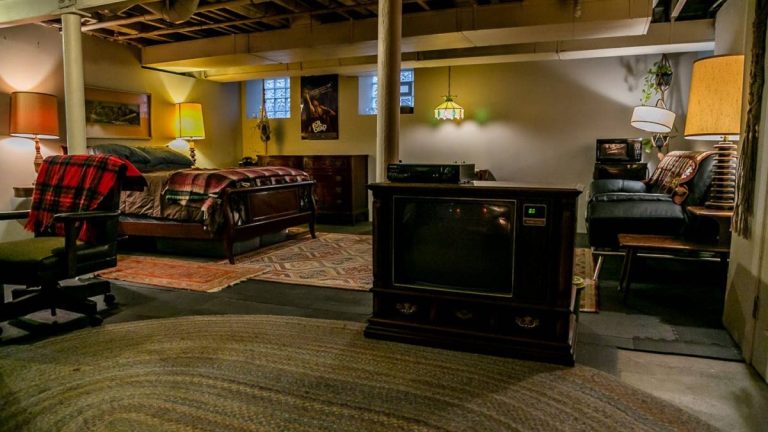 Researchers are now using a neural network in order to spot space junk with lasers.
"You may not realize it, but there's a lot of space junk floating in the Earth's orbit. The European Space Agency estimates there are nearly 1 million objects that are larger than 1 centimeter floating in Earth's orbit. Of the roughly 5,000 satellites in the Earth's orbit, less than 2,000 are still operational. This presents a safety concern when we're trying to navigate our way through space."
From Lupita Nyong'o in Us to Jennifer Lopez in Hustlers, here are our favorite performances of 2019.
"Thanks to a seemingly endless supply of content both in theaters and at home, 2019 has had no shortage of terrific performances. And while there are the usual suspects that will garner awards season nominations (we see you, DiCaprio), let's take a look at the most unforgettable, scene-stealing performances from this year."
Here are the ten Star Wars details we learned from the visual dictionary of The Rise of Skywalker.
"A new Star Wars movie is out, and for better or worse, that always means there's also a host of new tie-in material released which can explain or clarify some questions left lingering after the credits rolled. The Rise of Skywalker is no exception, and its own "Visual Dictionary" guidebook is jam-packed with little nuggets of intriguing lore."
A house inspired by the Netflix hit series Stranger Things is available on Airbnb in Missouri.
"If you are in the mood for a little trip to the Upside Down, you don't have to look any further than St. Louis, Missouri. According to Business Insider, there is a 1980s-themed Airbnb that Stranger Things fans can book for only $49 a night before taxes and fees."
Elon Musk confirms that Teslas will be able to stream content from Disney+ soon.
"If you own a Tesla, Elon Musk confirmed this week that soon you'll be able to park somewhere and start streaming content from Disney+."
Here are seven burning questions that the second season of The Witcher needs to answer.
"Netflix's weird, glorious action fantasy series The Witcher was renewed for a second season even before the first one was released, and its first-season cliffhangers left its three main characters' fates — Geralt, Ciri, and Yennefer — up in the air. Geralt and Ciri finally meet after a season of build-up, and Yennefer plays an integral role in the war between Nilfgaard and the Northern Kingdoms before disappearing. Here's where we expect Season 2 to pick up the threads."