News
Link Tank: A Brief History of Doctor Who's Missing Episodes
Doctor Who, Toy Story 4, Breath of the Wild 2, and more in today's daily Link Tank!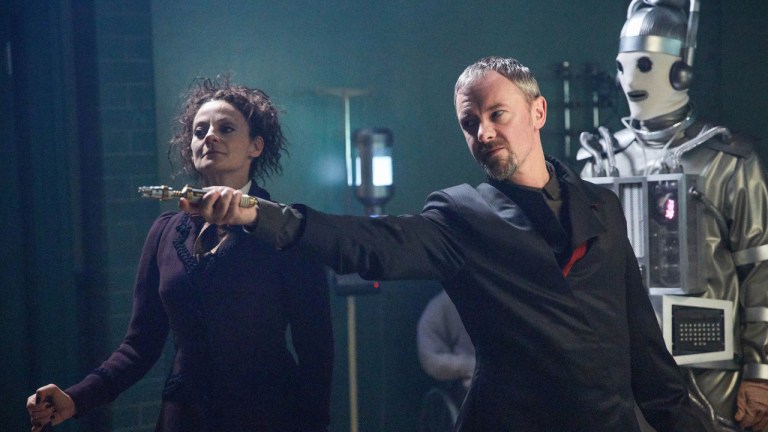 The sequel to Breath of the Wild may fix a major problem from the last game.
"We're going back to Hyrule! We might not know when, why, or how, but Nintendo's officially confirmed that a sequel to The Legend of Zelda: Breath of the Wild is in the works. The company's been pretty secretive about its plans forBotW 2, but a recent interview with series producer Eiji Aonuma could reveal how Nintendo plans to fix a major complaint about the previous game: Dungeons."
Here's how the upcoming Black Widow movie can tie into Marvel's next phase.
"It might seem weird that they're finally giving us a Black Widow prequel given the character's fate in Avengers: Endgame. Natasha met her end trying to retrieve the Soul Stone, which means that whatever her upcoming solo film centers on, it will have to be set in the past. As the Marvel Cinematic Universe looks towards a new future, we have to ask: What's the point of finally giving the original Marvel leading lady her own solo film this late?"
Here is a guide to the missing episodes of Doctor Who. 
"It's hard to imagine that a franchise with such an important history as Doctor Who doesn't have a complete archive of its journeys across time and space. But that's been the case for Who since the '70s, and the impact of a controversial BBC program that impacted many shows of the '50s and '60s is still felt today."
Here's everything you need to know about Toy Story 4's breakout star Forky.
"Each Toy Story movie has introduced new plastic or plush friends into the mix, but no character has ever rocked this franchise to its core quite like Forky. As soon as he was introduced, screaming, in first teaser for Toy Story 4, Forky sent minds reeling. Who is he? What is his purpose? Is he a toy? Can a spork with pipe cleaner arms be a toy? Can a spork be named Forky? Will he be an annoying sidekick like Frozen's Olaf? Or will he speak to some core truth about human existence?"
Here are the seven times that Sesame Street taught kids about real life.
"For 50 years, Sesame Street has taught kids how to count, how to spell, and that not all vampires are scary. But the lessons have gone far beyond the academic. From racism to death, the iconic series hasn't shied away from broaching tough topics and letting kids know that life isn't always full of sunny days."
Hasbro has announced a new edition of Monopoly with a voice-activated bank.
"Two tenets guide every Monopoly game. The first is that no one actually wants to sit through the whole ordeal. The second, and more important, is that cheating is the best strategy. As Geek.com reports, Hasbro caught on to our card-counting and dollar-smuggling and announced a new edition of the classic game with a voice-activated bank and no paper money or cards."