News
Link Tank: 9 Facts About My Neighbor Totoro
My Neighbor Totoro, Wendy's, Elon Musk, and more in today's daily Link Tank!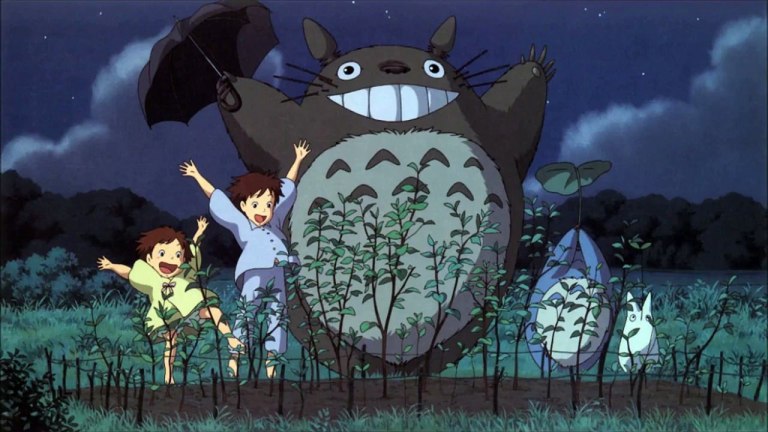 Tesla CEO Elon Musk has claimed that electric car industry will reach tipping point in ten years.
"Electric cars will eventually form the majority of all cars produced, Elon Musk claimed in an interview this week. The Tesla CEO, speaking to Chinese media during a visit to Shanghai, claimed that the industry would reach the tipping point in around 10 years' time."
48 Hours executive producer Susan Zirinsky will be the new President of CBS News.
"48 Hours executive producer Susan Zirinsky has been tapped as the new president of CBS News, making her the first woman to ever hold the position. Zirinsky, who has led a long and storied career at CBS News, has been with the company since she was 20 years old. David Rhodes, the current CBS News president, issued a statement saying, "The new year is a time for renewal, for new goals. The world we cover is changing, how we cover it is changing — and it's the right time for me to make a change too."
A prototype phone at CES revealed how the blockchain can be used as an address book.
"Blockchains aren't just for currency speculators. Here at CES, we got a first look at the Pundi X XPhone, an Android-based phone that uses a blockchain technology to make encrypted phone calls and send texts. The device we saw was a prototype, and Pundi X wouldn't talk much about the specs. It was big, but handsome, with unusual square corners. The phone won't come out until the third quarter of the year, and the hardware specs could still be updated, said Marcus Leblanc, acting manager of global support at Pundi X."
Wendy's spent an entire day roasting people on Twitter.
"When asked to think of a snarky, borderline mean Twitter account, you wouldn't be alone if you thought of Wendy's. They're out there sniping at people almost every day of the year. If that's news to you, don't try to make sense of it. Customers have come to love the chain for its scathing social media personality. Competitors try to imitate its ability to be treated like a real person instead of a faceless corporation. However, Wendy's does it well. It's a funny account. So, it more or less makes sense that Wendy's would dedicate an entire day to the cause of burning strangers on the internet."
Here are nine facts about My Neighbor Totoro.
"My Neighbor Totoro is one of those rare films that both children and adults find enchanting. The Studio Ghibli production, which was written and directed by legendary animator Hayao Miyazaki, debuted in Japan in 1988 under the title Tonari no Totoro before making its way to the U.S."
The Chinese scientist responsible for the birth of genetically modified human twins may face the death penalty.
"A British geneticist is worried that He Jiankui—the Chinese scientist responsible for the birth of genetically modified human twins—could face the death penalty for corruption and bribery charges. When He Jiankui went missing back in early December, we suspected big trouble ahead for the rogue scientist, but as Sarah Knapton reports in the Telegraph, his predicament is even worse than we thought."
Continental has unveiled robot delivery dogs at this year's CES.
"Continental's CES press conference focused on the evolution and future of mobility, highlighting how existing telematics systems will eventually become the connected, smart platforms that will power autonomous driving. It's a story that's being told a lot at this year's CES, from a variety of technology and automotive companies."