News
Link Tank: 8 Facts About The Real Ghostbusters
The Real Ghostbusters, Max Landis, The Rise of Skywalker, and more in today's daily Link Tank!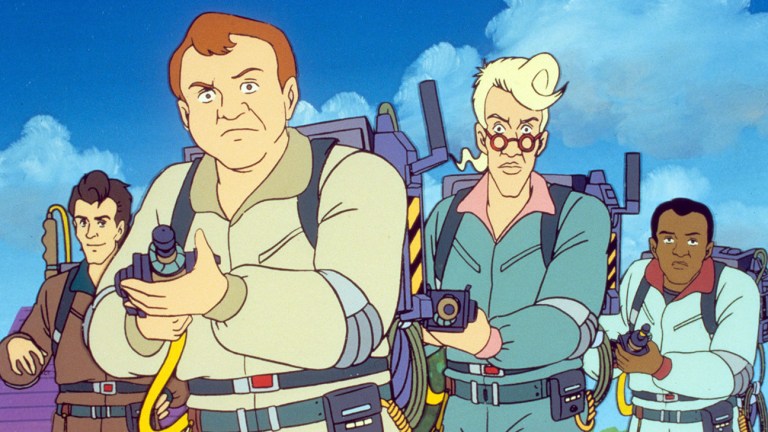 An alleged leak may explain the Emperor's return in Star Wars: The Rise of Skywalker.
"The Emperor died in Return of the Jedi, or did he? One new Star Wars: The Rise of Skywalker leak that may or may not be true has an exciting explanation for how and why Emperor Palpatine returns to the saga after dying 30 years ago aboard the second Death Star. And it has direct ties to a rumor about Matt Smith's role in the movie."
Max Landis has been accused of physical and emotional abuse by Whitney Moore.
"Max Landis is an alleged fountain of terrible, gross behavior. Every so often, the Internet reminds us of this, with people coming forward to share stories of his abuse and mistreatment. Most of the people sharing identify as women. If you want proof to shut someone who thinks MeToo has gone too far up, just point to the fact Landis still has a career. Despite the myriad allegations and the open secret status of his behavior, he still has many projects lined up, even as new stories emerge."
NASA needs an additional $20 billion to land humans on the moon by 2024.
"NASA needs anywhere from $20 billion to $30 billion on top of the space agency's current budget to land humans on the moon by 2024, according to a new interview with the NASA administrator Jim Bridenstine."Think of it as a short term investment to have a sustainable program at the moon where we're ultimately keeping our eyes on Mars," Bridenstine told CNN."
Here's how the second season of Pose pays homage to Madonna. 
"About 10 minutes into the Season 2 premiere of Pose, the thumping house piano of Madonna's "Vogue" rings out. Blanca (Mj Rodriguez), the caring house mother who pushes her children to succeed, is overjoyed. "Mark my words, 'Vogue' will make us stars," she tells some naysayers at a ball. "Madonna lives on the edge for what's next, and what's newer than an entire world undiscovered brimming to the rim with guts, gorgeousness, and raw talent?"
Here are eight facts about Saturday morning cartoon The Real Ghostbusters.
"In the five-year gap between 1984's Ghostbusters and 1989's Ghostbusters II, the supernatural comedy franchise found a new home in animation. The DiC production The Real Ghostbusters, which aired from 1986 to 1991, followed the continuing adventures of Peter Venkman, Ray Stantz, Egon Spengler, and Winston Zeddemore, a quartet of ghost-trappers aided by their secretary, Janine, and a friendly green blob of protoplasm named Slimer. For more on the show—including why it needed that odd "real" adjective in the title and which original film cast member got turned down for a voiceover role—check out these proton facts."
Facebook has pulled an app that streams SteamVR games to Oculus Quest.
"An app that can stream your PC desktop into an Oculus Quest headset is facing resistance from Facebook over how the program also provides access to Valve's SteamVR platform. The app is called Virtual Desktop and until recently, it included an experimental feature to stream games from a SteamVR-enabled PC to an Oculus Quest $399.00 at Amazon. On Tuesday, however, app maker Guy Godin said Facebook forced him to pull the functionality."