News
Link Tank: 8 Adorable Facts About Muppet Babies
Muppet Babies, Star Wars: The Rise of Skywalker, Thor: Love and Thunder, and more in today's daily Link Tank!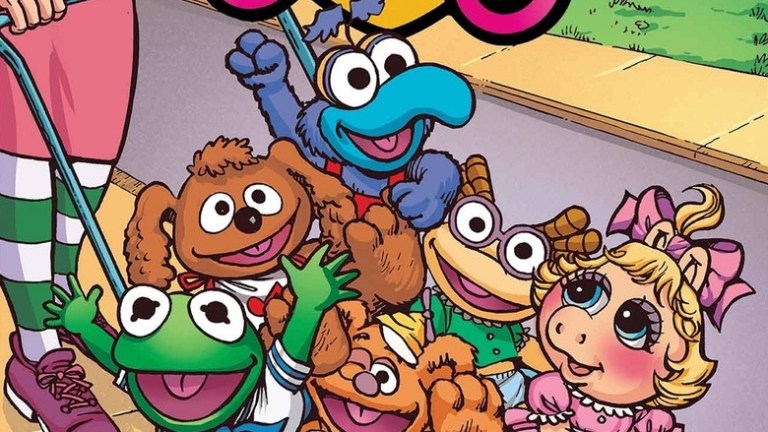 Here's three reasons on why you should expect a Mace Windu comeback in The Rise of Skywalker.
"In Attack of the Clones, Jedi Master Mace Windu said "This party's over!" but what if the Samuel L. Jackson party is just getting started? Could Star Wars: The Rise of Skywalker pull the most unexpected cameo of all time and bring Mace Windu back just in time to close out the saga? It might be a long shot — or the fan version of wishful thinking — but talking about Jackson returning to Star Wars at the 11th hour isn't as crazy as it sounds. Here are three reasons to expect a Mace Windu appearance in Episode IX."
Thor: Love and Thunder director Taika Waititi addressed which Thor will be the focus on the movie.
After it was revealed that Natalie Portman was returning to her MCU role as Dr. Jane Foster, and would become Mighty Thor in the upcoming Thor: Love and Thunder, there's been speculation on which Thor is front and center in the film. Now director Taika Waititi has set the record straight.
Scientists have discovered what could be the largest neutron star ever recorded.
"Scientists have discovered what could be the largest neutron star on record, according to new research. Neutron stars are among the strangest objects in the sky. They're wildly compact: just a few miles across yet more massive than the Sun. Measurements have shown that a neutron star called MSP J0740+6620 is the first whose mass is unambiguously at least twice the Sun's, which may be about as big as these objects can possibly get."
Here are ten of America's most underrated national parks.
"We at Thrillist are big fans of Yellowstone. We always pay our respects to Yosemite. Whether we're trekking to the bottom of the Grand Canyon or sitting in traffic in the Smokies, we love each and every one of America's most popular national parks. But it's time to leave the crowds behind and get remote in one of the parks where you're more likely to have your life threatened by a majestic animal than be accidentally pushed off a cliff by a child with a fanny pack. Of the 61 national parks, these 10 should move to the top of your list if you're looking to maximize the "wild" in your next wilderness experience."
Here are eight adorable facts about Jim Henson's Muppet Babies.
"Before prequels were a thing, Jim Henson's Muppet Babies imagined a world in which the felt-covered characters of Henson's Muppets franchise—Kermit, Miss Piggy, Animal, and Fozzie Bear among them—met up as children in a nursery. Left to their own devices, the animated cast led a rich fantasy life while in diapers. For more on this 1984-1991 show, including why it's so hard to find anywhere except YouTube, keep reading."
A LastPass extension bug is leaking passwords to malicious websites.
"LastPass is advising users to update the Chrome extension for its password manager. A bug in the software can be exploited to leak users' login credentials in the event they visit a hacker-controlled website."